By: Rpf Gakwerere
On morning of Wednesday, 6th May 20, Mr Gratien Ganza Uwitonze left his home in Kagugu, Kigali, Rwanda, and went to Equity Bank, Remera branch to withdraw money. Since that day his family, relatives, neighbours and friends have never seen him again.
After missing, his family, relatives and friends have been looking for him, in all police stations, hospitals and calling to different security and local offices. Each day that passes, brings more fear and worries to his family and relatives, they have started thinking that Mr Gratien Ganza Uwitonze is already dead.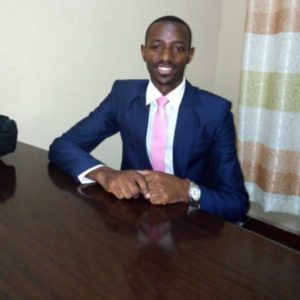 Oppressed and enslaved Rwandans know the evil elements that have been kidnapping, incarcerating, torturing and killing innocent citizens. Criminal Paul Kagame and his satanic regime have sustained their authoritarian power through taking blood of innocent citizens.
————————————————————————————————————
N.B: you can follow me at – Robert Patrick Fati Gakwerere page (Facebook page), @RGakwerere (tweeter) or at my blog – rpfgakwerere.org.
However, for those in the enclave – Rwanda, the blog rpfgakwerere.org was blocked by the junta regime, it can't be accessed unless you are using VPN.