By: Rpf Gakwerere
For the past two days, Brig Gen Dan Munyuza and his trusted lieutenants, the head of Police crime Intelligence – CP Egide Ruzigamanzi and head of counter terrorism – CP Denis Basabose, have been planning ways to eliminate Diane Rwigara or a member of the Rwigara family.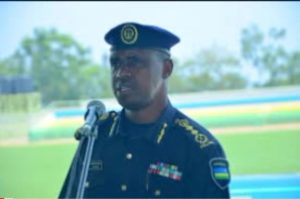 The evil planning looked at ways she can be poisoned, knifed or gunned down. The key objective of the three options is death.
According to reliable sources, these Kagamist assassins looked at a possibility of stabbing the target while coming from the bank, and this would give cover for the terrorist police to declare the stabbing as related to theft. In relation to previous cases of state assassinations, the terrorist police of dictator Paul Kagame always close files under the pretext of still searching the killer(s). No single assassination case has ever been investigated, instead, perpetrators are rewarded with ranks and juicy positions.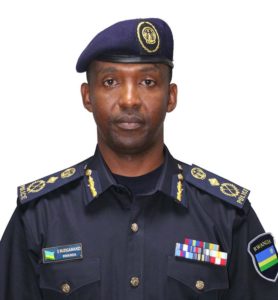 Poison has always been Paul Kagame's preferred option of eliminating a perceived enemy. And notorious assassin Brig Gen Dan Munyuza is an advocate of poison as a means of assassination. Oppressed and enslaved Rwandans have nicknamed him "utuzi" water due ways he has assassinated countless of innocent people through poison. Notorious assassin Brigadier General Dan Munyuza is a master in what is referred in military intelligence as "quiet elimination." In case of the Rwigara, Dan Munyuza prefers a quiet elimination which is untraceable, and in this case, poison.
These notorious assassins discussed on the third option of gunning the target. In this case, they looked at possibility of using a private security guard. Oppressed and enslaved Rwandans use private security guards to protect, supervise and watch their properties, and the Rwigara family use private security guards to protect and guard their properties. It is an open secret that private security guards and all private security firms in Rwanda report directly to National Intelligence and Security Services (NISS). Private security firms in Rwanda are directly or indirectly owned by former military personnel or serving military personnel.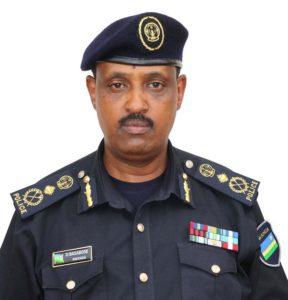 Oppressed and enslaved Rwandans who are blacklisted by the satanic regime as the case of Rwigara family have no option while trying to hire a security guard or guards from private firms. In Rwanda, any guard a private security firm deploys at a property is an NISS asset.
Kagame's assassins led by Brig Gen Dan Munyuza are looking at an option of using NISS asset to eliminate pro democracy leader Diane Rwigara or a member of her family. And after the heinous assassination, the terrorist police would use the usual modus operandi, "we are still hunting for killer." We have witnessed the bloodthirsty police modus operandi on assassinations of Assinapol Rwigara, Dr Emmanuel Gasakure, Alexia Mupende, Syldio Dusabumuremyi, Eugene Ndereyimana, Anselme Mutuyimana, Boniface Twagirimana, Kizito Mihigo, Andre Kagwa Rwisereka….etc.

We wait, follow and see which option criminal Paul Kagame's assassins will take. For sure, in post criminal Paul Kagame, the arm of the law will be unforgiving to all who committed human rights atrocities and economic crimes.
Related post: www.rpfgakwerere.org/2020/07/02/why-does-smigos-daughter-ange-kagame-hate-to-the-core-pro-democracy-leader-victoire-ingabire-and-rwigara-family/
————————————————————————————————————
N.B: you can follow me at – Robert Patrick Fati Gakwerere page (Facebook page), @RGakwerere (tweeter) or at my blog – rpfgakwerere.org.
However, for those in the enclave – Rwanda, the blog rpfgakwerere.org was blocked by the junta regime, it can't be accessed unless you are using VPN.