By: Rpf Gakwerere
With Vital Kamerhe in prison after being outplayed by Kagame – Tshisekedi alliance, with criminal Paul Kagame in full control of accidental president Félix Tshisekedi, with Rwanda forces in control of South Kivu, North Kivu, Maniema and Orientale, remember it is accidental president Félix Tshisekedi who personally invited criminal Paul Kagame's troops and allowed them to wear uniforms of Forces armées de la république démocratique du Congo (FARDC) as disguise.
Currently, criminal Paul Kagame has introduced accidental president Félix Tshisekedi to all his contacts in western countries, we all remember Tshisekedi's endless foreign trips before Covid19 brought the world to a standstill. Without doubt, criminal Paul Kagame is the de-facto ruler of DR Congo.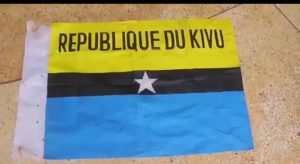 Today morning residents of Kivu woke up and found secession flags being raised in different locations of Kivu region, both North and South Kivu provinces, DR Congo. Don't forget, incarcerated Vital Kamerhe is a child of South Kivu, and is popular and loved in both North and South Kivu.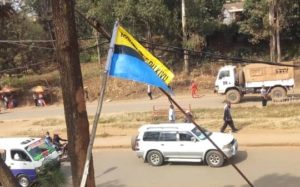 As long as criminal Paul Kagame is still the ruler of Rwanda, DR Congo will never taste or see peace. Anarchy allows criminal Paul Kagame to economically plunder DR Congo, and the brutal dictator has been plundering the mineral rich DR Congo since 1996 to present.
————————————————————————————————————
N.B: you can follow me at – Robert Patrick Fati Gakwerere page (Facebook page), @RGakwerere (tweeter) or at my blog – rpfgakwerere.org.
However, for those in the enclave – Rwanda, the blog rpfgakwerere.org was blocked by the junta regime, it can't be accessed unless you are using VPN.