By: Rpf Gakwerere
1) Create a small clique of lieutenants that criminal Paul Kagame smartly aggrandised to the extent of assuming they are equal to him. Among the original clique members, it is only Gen James Kabarebe who is still standing. The rest were used then dumped and exiled, and others brutally eliminated. The short sighted, egoistic, selfish and greedy lieutenants have always been the channel that criminal Paul Kagame uses to grab RPF and the country, and those original lieutenants who are still alive are regretting to what they did on behalf of criminal Paul Kagame.
2) Create the culture of intrigue within the RPF, this culture is encouraged through his lieutenants mentioned in 1. With intrigue comes the concept of divide and rule, the approach of rewarding sycophants while sidelining perceived enemies.
3) The art of dehumanisation where a target or targets are dehumanised to the core. RPF cadres that Criminal Paul Kagame assumes to be a threat to his leadership are dehumanised and character assassinated.
4) The art of lies accompanied by fabrications, those targeted are lied upon and the lies are accompanied by fabrications.
5) Exile, targeted individuals are intimidated, frustrated and harassed to the extent of leaving the country indefinitely.
6) Assassination, this has always been a key tool used by criminal Paul Kagame to grab the RPF and become the ultimate king of Rwanda.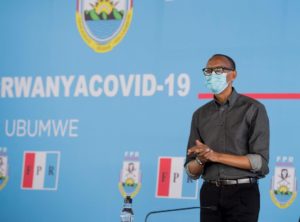 Criminal Paul Kagame smartly used above elements to grab Rwanda Patriotic Front, and extended the same approach in grabbing the country and ultimately turning into the owner, proprietor and king of Rwanda.
Stay tuned
————————————————————————————————————
N.B: you can follow me at – Robert Patrick Fati Gakwerere page (Facebook page), @RGakwerere (tweeter) or my blog – rpfgakwerere.org.
However, for those in the enclave – Rwanda, the blog rpfgakwerere.org was blocked by the junta regime, it can't be accessed unless you are using VPN.