By: Rpf Gakwerere
On Thursday, 9th July 2020, in a security meeting led by assassin Brig Gen Dan Munyuza, police intelligence operatives from Counter terrorism and crime intelligence spent hours discussing new ways to punish and eliminate those they deem to be anti – dictator Paul Kagame.
One of the dangerous ways they came up with, against those deemed to question the regime, would be raiding house(s) of the target(s), eliminate him or her, and all family members and burn the house after the killing. And these operations would be carried out in the middle of the night.
Get ready for unexplained fires of resistances – houses of those the satanic regime deem to be anti Paul Kagame.
In this meeting, they discussed how police's counter terrorism special team will start storming residences, eliminate occupants and then burn the house. After such evil operation(s), the police and Kagame owned news outlets would come out saying how occupants of the house have died in a house fire, putting the cause of the fire to electrical faults.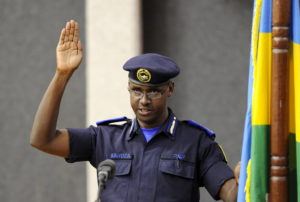 Assassin Brig Gen Dan Munyuza, under directives from criminal Paul Kagame, want to send traumatised message(s) to internal personalities that they deem to be anti Kagame. Criminal Paul Kagame's clear message would be, "if you oppose us, we shall kill the entire family and torch your residential house down."
This is a targeted urban scorched earth policy, "kill a target, the whole family and bury them in the ruins of their burnt house."
Dear oppressed, enslaved, starving and unemployed Rwandans; how many people have died under the satanic regime of dictator Paul Kagame? Why plan days and nights on how to take lives of innocent people?
God willing, this suffering will end, and pretty soon.