By: Rpf Gakwerere
Dear oppressed, enslaved, starving and unemployed Rwandans, sharing information isn't a crime. You people must be doing well, your prince's lifestyle and imaging reflects a royal from a petroleum or a mineral rich Country.
Forget about the mansions that your 31 year old prince is buying in USA, he has now upgraded his watch to image the wealth status of the potato enclave – Rwanda.
Criminal Paul Kagame's son, Ivan Cyomoro Kagame has upgraded from his Richard Mille RM11-03 Automatic winding Chronograph watch that a new one costs roughly $350000, to Richard Mille Tourbillon Pablo Mac RM 53 – 01 that a new one costs a staggering $1.5 million dollars.
In photos below, seated wearing a black long sleeved T-shirt, Ivan Cyomoro Kagame is wearing the new watch priced at $1.5 million, in the photo wearing a red T-shirt, his wearing the old watch priced at $350000.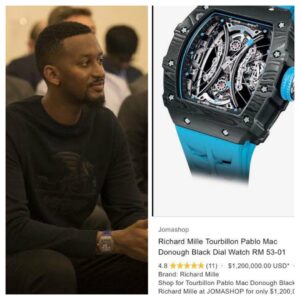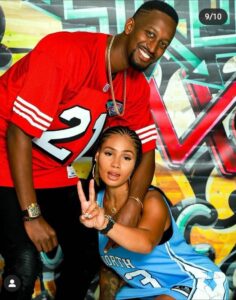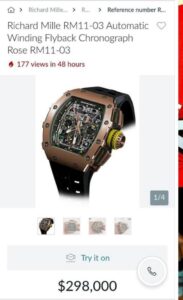 The prices on photos are for second hand (used watches).
Dear oppressed and enslaved Rwandans, please may you educate me, what job does your prince Ivan Cyomoro Kagame do?
One of Ivan Cyomoro Kagame's wrist watch can eradicate poverty in all villages in my County (Gomborora).
For over a decade, Ivan Cyomoro Kagame has been living a western celebrity life style with private jets on the house, courtesy of Paul Kagame's corrupt money. I totally don't blame the boy to live a life of excess, the dad is a billionaire in US dollars, not Rwandan Francs; all obtained at the hands of Rwandan tax payers –  state coffer, embezzling aid money and plundering Congo.
In his 21 years of criminal rule, the dictator has failed to solve basic amenities, there is lack of water, electricity, the education system collapsing with half baked graduates being released from the dictator's education system, youth unemployment at more than 70%, a bankrupt health system….etc. But, nostalgia goons and hypocritical sycophants will continue to support this criminal regime due to their inept to control their zealous greed.
However, the Kagames live a lifestyle of royals from a petroleum rich country; on several occasions, the bloodthirsty psychopath refers his deeply oppressed and enslaved state/country as the "Singapore of Africa." Sic!
———————————————————————————————————–
N.B: you can follow me at – Robert Patrick Fati Gakwerere page (Facebook page), @RGakwerere (tweeter) https://twitter.com/RGakwerere?s=08 or at my blog – rpfgakwerere.org.
However, for those in the enclave – Rwanda, the blog rpfgakwerere.org was blocked by the junta regime, it can't be accessed unless you are using VPN.