By: Rpf Gakwerere
Dear oppressed and enslaved Rwandans, with Alfred Nkubiri in prison;
1) How is Alfred Nkubiri's young brother – Tom Ndahiro alias Rutwe doing?
2) Is Tom Ndahiro using his pseudo social media accounts of Peter Mahirwe informing oppressed and enslaved Rwandans how criminal Paul Kagame has done a great job of arresting his elder brother Alfred Nkubili for scamming the ministry of Agriculture and Animal Resources?
3) Has the noisy Tom Nahiro who sings criminal Paul Kagame's names 24/7, informed oppressed and enslaved Rwandans that the elder brother was arrested in July 2016 under charges of forgery of documents and importing substandard fertilizers? Alfred Nkubili was saved by his real boss, treacherous assassin Gen James Kabarebe. And this is the second time Nkubiri is being arrested on similar but separate charges.
4) Has semi illiterate Tom Ndahiro told you that his elder brother – Alfred Nkubiri's arrest was this time approved by criminal Paul Kagame, and there is no escape route for him? Remember, in the potato enclave, criminal Paul Kagame is the prosecutor, the judge, Prison and Probation Service.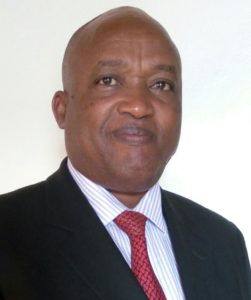 5) On 15th July 2020, Alfred Nkubiri's children went on Twitter to beg criminal Paul Kagame for impartial justice. Have they now realised that there is no functioning justice system under criminal Paul Kagame? But their uncle, inept Tom Ndahiro is always praising dictator Paul Kagame's justice system, why are Alfred Nkubiri's children worried? Do these children know their uncle, Tom Ndahiro is always celebrating kidnappings, incarceration, torture and assassinations of innocent people? Why can't they let the justice system that they have always praised take its course!
6) Has criminal Paul Kagame's loudspeaker, Tom Ndahiro told you that this case starts with embezzlement around Development Bank of Rwanda (BRD), ministry of Agriculture and Animal Resource, and the mafia network that use Alfred Nkubiri as the face of scam? The ministry of Agriculture and Animal Resource paid Alfred Nkubiri through Development Bank of Rwanda (BRD) for services that he didn't deliver. The former BRD Chief Executive Officer, Alex Kanyankole is currently serving a six year sentence for crimes that he didn't commit, while mafias are still at large. Now, criminal Paul Kagame is slowly moving against treacherous assassin Gen James Kabarebe's mafia associates within the business community.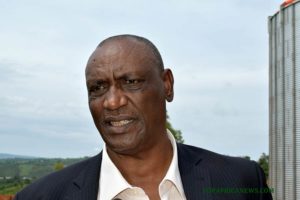 7) Ask yourself, why has criminal Paul Kagame resurrected this historical embezzlement case of Alfred Nkubiri and other mafias who have swindled the ministry of agriculture and animal resource? The arrest of the businessmen is the latest crackdown on people abusing public property and other financial-related crimes, a wave that has targeted Gen James Kabarebe's associates.
Since last week, nine people are in custody in connection to swindling of money amounting to 9 billion Rwanda francs that was meant for fertilisers for farmers across Rwanda.
The nine mafia thugs are accused of embezzling money in a scam project that ran between 2009 and 2013 under the agriculture ministry, which was aimed at boosting food production in the country, by helping farmers to access fertilisers at subsidised prices.
The brutal regime created a project that allowed farmers to get fertilisers and only pay 40 per cent of its cost, while the government would meet the remaining 60 percent. The work to distribute the fertilisers was entrusted to a group of entrepreneurs, who were also given the mandate to collect the percentage that was to be paid by the farmers.
According to Rwanda Investigation Bureau (RIB), these mafias under "entrepreneurs" tag, made up lists of ghost beneficiaries and on top of that, did not remit collections from the farmers.
The quantity of fertilisers they claimed to have distributed was far less than what was actually given out to farmers.
The acting RIB spokesperson, Dominique Bahorera noted, "they fabricated lists of beneficiary farmers and even farmers that benefited and paid their part, the entrepreneurs never remitted the money they were paid to government coffers."