By: Rpf Gakwerere
Will Rwanda's investigation Bureau tell us on how J3 thugs attacked criminal Paul Kagame's cadre, Marie Immaculee Ingabire's house on Monday night, 31 August 20. Luckily, she wasn't at her house. Intelligence informant and ruling party cadre, Marie Immaculee Ingabire is the chair of Rwanda's national chapter of Transparency International.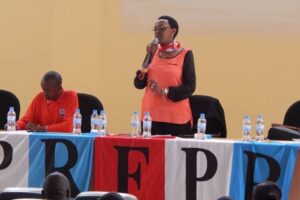 Marie Immaculee Ingabire is a well known dangerous and notorious Intelligence informer who has branded herself as a feminist and human rights campaigner. But what she does, is to promote criminal Paul Kagame's brutal dictatorship and praise all killings that have continuously happened under directives of criminal Paul Kagame.
Over the years, the brutal dictatorship of criminal Paul Kagame has created their own version of unqualified professionals, branded and marketed them. For example, the satanic system has researchers that have no single clue on research as a field of study, they have human rights campaigners that embrace Kagame's killings and they have social economic campaigners that praise Kagame's industrial scale corruption and inequality. Marie Immaculee Ingabire is a regime cadre and state informer fronted in human rights field.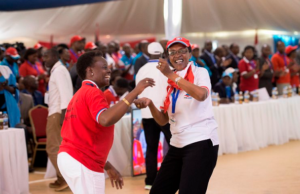 What kind of human rights campaign has she ever conducted? A feminist on what? All her reports to transparency International are written by Rwanda's Directorate of Military Intelligence, her role is to sign and send them. In Rwanda, a human rights campaigner under Transparency International was Gustave Makonene who was brutally assassinated on 18th July 2013 by operatives under death merchant Jack Nziza and Gen Emmanuel Gasana alias Rurayi. Gustave Makonene was assassinated while doing his job of investigating corruption within dictator Paul Kagame's regime.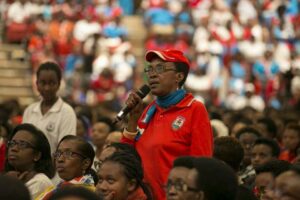 In 2013, brutal killer, Gen Emmanuel Gasana alias Rurayi wanted to eliminate Marie Immaculee Ingabire, only to be saved by Criminal Paul kagame. Gen Emmanuel Gasana alias Rurayi didn't know that Marie Immaculee Ingabire was a state informer with access to criminal Paul Kagame. While addressing the 2019, annual National Leadership Retreat, dictator Paul Kagame mentioned Marie Immaculee Ingabire giving her directives on her work.
Marie Immaculee Ingabire has also demonstrated her happiness on tragic events that have happened to those who question injustice caused by the current regime. When Major Sankara was kidnapped and taken to Kigali, Marie Immaculee Ingabire didn't hide her excitement in different radio stations. In the kidnapping and eventual assassination of Kizito Mihigo, Marie Immaculee Ingabire came out to defend Paul Kagame's brutal actions.
Now, J3 mafia network under treacherous assassin Gen James Kabarebe wants her head, there are some nervous people within the regime, since Kagame started putting his corruption crimes on shoulder of others, especially regime cadres.  Claver Gatete, Emmanuel Gasana, et al; all are fearing that their names will be mentioned in the next National transparency report that will be praising Paul Kagame's fight against corruption.
One by one, all those who participated in fabricating the dossier against Kizito Mihigo, participated in his kidnapping, torture, incarceration and eventual elimination, will get their earthly reward, and the rewards won't be good. State informer Marie Immaculee Ingabire will be rewarded for going to bed with satan, and now she has started living in fear as J3 mafia network of treacherous assassin Gen James Kabarebe wants her head. I hope Paul Kagame will deploy presidential guards to start guarding her.