By: Rpf Gakwerere
In April 2019, Callixte Nsabimana a.k.a Major Callixte Sankara, who was a spokesman of Rwanda rebel group National Liberation Force (NLF), was kidnapped from Comoros on Crystal Ventures owned Bombardier Global Express BD – 700 jet, this time around, top echelons of the Comoro government participated in this kidnapping after exchange of dollars. For those who don't know, Crystal Ventures is a business consortium which is exclusively owned by Rwanda's bloodthirsty ruler – Criminal Paul Kagame.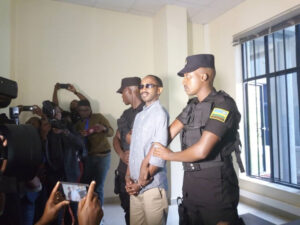 This past Friday, 28th August 2020, Paul Rusesabagina was kidnapped from Dubai, UAE, and according to UAE authority, Paul Rusesabagina flew out of the country on a private jet destined for an East African Country which they didn't mention. The UAE authority didn't mention the company or any details of the private jet or the people who were with Paul Rusesabagina. A simple question! Was one of criminal Paul Kagame's private jet under Crystal Ventures involved? Totally yes. In this type of operation, criminal Paul Kagame or his dreaded Directorate of Military Intelligence can't outsource for fear of details being leaked.
One thing you have to know about paranoid – criminal Paul Kagame, when the bloodthirsty ruler wants a specific human target for elimination, he will go to extreme length, spend from the country's coffer to make sure he gets his target(s).
Over the years, criminal Paul Kagame has demonstrated the length he can go to assassinated whoever he hates or anyone he perceives to be a threat to his brutal regime.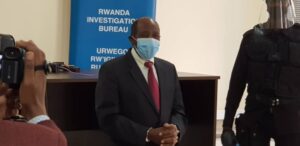 In his poli-military life, dictactor Paul Kagame has demonstrated his zeal to hunt and eliminate innocent people without any single mercy or remorse. For example, in the military fraternity he brutally eliminated Col Steven Ndugute, Col William Bagire, Col Charles Ngoga, Col Veduste Kayitare, Lt Col Shaban Rutayisire, Col Alexis Kanyarengwe, Col Théoneste Lizinde, Col Patrick Karegeya, Lt Col Augustin Cyiza, Major General James Kazini, Brig Gen Noble Mayombo, Lt Col Reuben Ikondere, Lt Col Jet Mwebaze, Col Sula Semakura, Brig Gen Dan Gapfizi, Col Willy Bagabe, Col Adam Waswa, Gen Fred Rwigema, Col Mamadou Ndala, Gen Adolphe Nshimirimana, Major Claude Kalisa alias Muzungu, Col Willy Bagabe, Brig Gen Andrew Rwigamba, President Laurent Desire Kabila, Lt Col Nathan Ngumbayingwe, Gen Fred Rwigema, Captain Sam Byaruhanga, Major Emmanuel Nkubana, Lt Col Kiiza Wallace…..etc. RIP commanders.