BY: Prof Charles Kambanda
1. Canada does not recognize Rwanda law school Degrees, for purposes of legal practice in Canada.
It's a crime to practice law without legal practice licence in Canada. How did Evode work in a law firm:
(i) as a legal expert,
(ii) without a law degree per Canada law, and
(iii) without a legal practice license BUT he was not arrested for illegal legal practice in Canada?
2. The position of "legal expert" in a law firm is unfamiliar to me. I hope Evode can explain what a "legal expert" does in a law firm. He should explain how he became a "legal expert" in a law firm yet his law degree was NOT RECOGNIZED in Canada.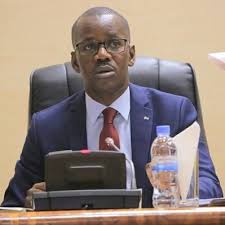 3. Evode did a Master's in Human Rights. He completed the same in 2011. This program is not a Master's in Law. If it had been a Master's in Law, he would not have qualified to do it because Canada did not recognize his law degree from Rwanda.
(a) How did he become an Assistant Professor (God knows why Evode does not disclose the school or Department where he was an Assistant Professor), (i) without a PhD and (ii) with an unrecognized law degree?
(b) Think of a person whose law degree was not recognized but became an Assistant Professor (2011), the same time or the same year he was doing /he did his Master's in Human Rights and Development, in a country like Canada!
4. Evode misrepresents himself as a former BBC employee. There is no such position at BBC Kinyarwanda Section and he has never served the BBC in that capacity.
True, BBC Kinyarwanda calls different people to comment in different issues from the region. Evode was called to comment on different issues in the region. This did not constitute employment history for Evode to include on his CV unless his intention is to mislead the general public.
Evode could have been a volunteer for some organizations helping refugees in Canada. However, there is no evidentiary proof to suggest that he was employed as an assistant professor, "legal expert" in a law firm or BBC "legal expert".