By: Rpf Gakwerere
On this day, 23rd October in 1957, God brought a difficult challenge and test to the greatlakes region. A prolific Satan in human form was born, a Satanic dictator who has currently killed more than ten million people in the greatlakes region.
While criminal Paul Kagame will be celebrating his birthday today, the satanic bloodthirsty assassin has denied millions of of innocent people this opportunity. The opportunity to celebrate their respective birthdays alongside their loved ones.
Obviously, on Twitter, inept state minions and goons will be competing to wish the dictatorial satanic ruler happy birthday wishes, complimented with sweet words.
Dear oppressed and enslaved Rwandans, and people of the greatlakes region, don't forget to wish a happy birthday to the proprietor of the impoverished potato enclave – Rwanda. A 57Kg satanic creature.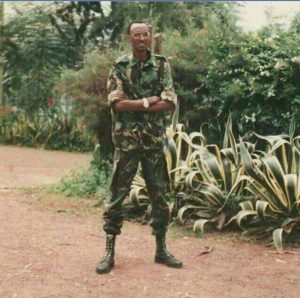 For corporal, every October is a mourning period, mourning the death of Gen Fred Rwigema and other heroes who died at the hands of criminal Paul Kagame, a prolific satanic bloodthirsty assassin who is celebrating his 63rd birthday today.
TO HELL WITH THIS SKINNY DICTATOR.
————————————————————————————————————
N.B: you can follow me at – Robert Patrick Fati Gakwerere page (Facebook page), @RGakwerere (tweeter) or at my blog – rpfgakwerere.org.
However, for those in the enclave – Rwanda, the blog rpfgakwerere.org was blocked by the junta regime, it can't be accessed unless you are using VPN.