He led two coups, first in 1979, before twice being elected president in multi-party polls.
A charismatic figure, he first seized power railing against corruption and was responsible for executing several former heads of state for their alleged graft and mismanagement.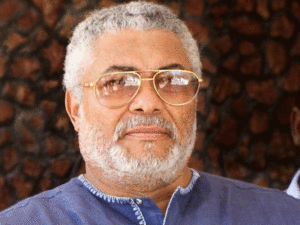 He was also seen as a champion of the poor, but came to be criticised for alleged human rights abuses.
Reports from Ghana say that the former president died in hospital in the capital, Accra, after a short illness.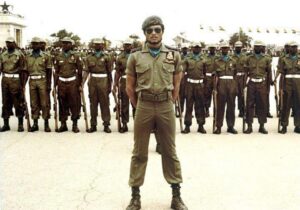 As a senior officer in the Ghana Air Force, he overthrew a military government in 1979, handing over to a civilian leader.
Two years later he led a second coup and was the head of a military junta until introducing multi-party elections in 1992, when he was first elected president. He stepped down in 2001 after serving two terms.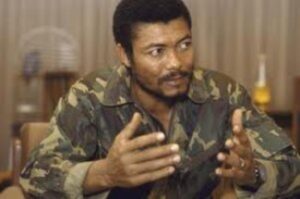 He began his time in power as a committed socialist, but later introduced free-market reforms.
He ushered in a long period of political stability, that continues in Ghana today, after a tumultuous series of coups in the 1960s and 1970s.