By: Rpf Gakwerere
Former spokesperson of Development And Liberty For All (DALFA – Umurinzi) – Jean Mahoro, fled criminal Paul Kagame's brutal regime on 7th September 2020. On 21st November 2020, he was kidnapped from Tanzania by Criminal Paul Kagame's terrorist franchise – Directorate of Military Intelligence (DMI), with the help of corrupt elements within Tanzania's immigration system.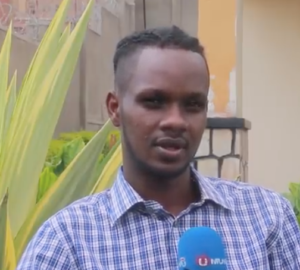 The youthful – Jean Mahoro is currently being incarcerated at a DMI torture house in Rebero, where his undergoing torture and enhanced interrogation.
Will criminal Paul Kagame reign the young man before his Kangaroo court, or he will be executed and deny of not having him in their custody?
Development And Liberty For All (DALFA – Umurinzi) is a political party of Rwanda's pro democracy leader, Victoire Ingabire Umuhoza. Victoire Ingabire Umuhoza has been living under persecution since she returned back to Rwanda from Holland in January 2010.
Victoire Ingabire Umuhoza returned to Rwanda in order to participate in 2010 presidential election, but she ended up being incarcerated, living under harassment and intimidation, facing all forms of persecution. Will former spokesman to her political organisation survive DMI thugs who have him?