The governments of Burkina Faso, Mali and Niger have agreed to set up a military defence alliance.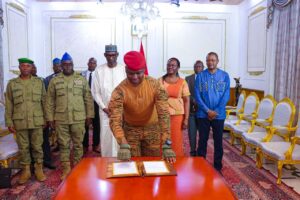 The three countries said the new Alliance of Sahel States/Alliance des États du Sahel (AES) was committed to combating terrorism and organised crime in the region.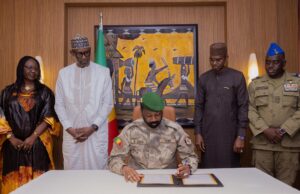 A charter was signed in the capital of Mali, Bamako, by the heads of the military-controlled governments of Burkina Faso, Captain Ibrahim Traore, Mali's Colonel Assimi Goita, and Nigerien leader, General Abdourahamane Tiani.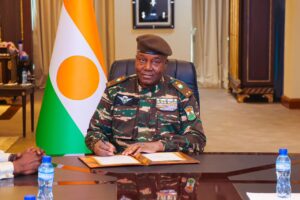 The three leaders also said they would work to prevent, manage and resolve any armed rebellion or other threat that affects the territorial integrity and sovereignty of each of their countries.
The leader of the military group that took power in Burkina Faso last year stressed that the creation of the AES marks a step in his country's co-operation with Mali and Niger.
Capt Traore said: "For the sovereignty and development of our peoples, we will lead the fight against terrorism in our common space, until victory."
The three African countries have suffered the scourge of jihadist groups linked to al-Qaida and the Islamic State and have seen their relations with other neighbouring nations and the former colonial power France come under strain as a result of the military takeovers in their countries.