The photos below were taken yesterday, 1st December 20, when Criminal Paul Kagame was meeting his house boy generals under the Rwanda Defence Force high command.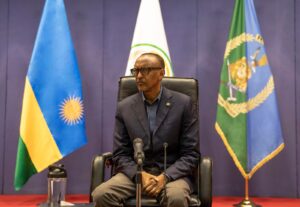 A sickly looking Afande Smigo/Sméagol known in Uganda as Pilato didn't look at all happy, the bloodthirsty dictator looks as someone who was forced to attend the meeting.
On the other photo, his house boy generals stood for their master in a disciplinary way like children attending a religious teaching. This is how Nazi officers used to stand for Fuhrer.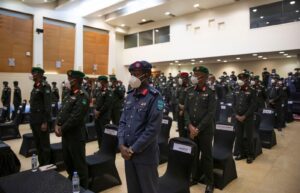 In this meeting, while house boy generals respected Covid 19 health and safety rules with facial masks on, the Furhrer didn't bother to follow the rules that himself set for the enclave – Rwanda.
The topics discussed were on salaries, regional security, Rwanda Patriotic Front cadres, military logistics and eminent threats i.e food security.