By: Rpf Gakwerere
In a low key burial ceremony, Rwanda's former Inspector General of the army was buried today, 19 February 21, at Kanombe military cemetery. His burial comes a week after his assassination.
As usual, criminal Paul Kagame didn't attend the burial of one of his most trusted servant. Like those who died before, criminal Paul Kagame never and never attends burial ceremonies of those who served him or those who died in the service of the country. Those burial ceremonies that he attended were between 1994 to 2000, when he was the vice-president and de-facto ruler of Rwanda.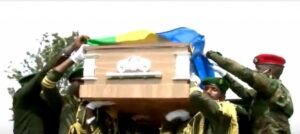 Since becoming a full president in 2000, criminal Paul Kagame stopped attending burial ceremonies. To him, once your dead, the ruthless criminal moves on, the ruler has unlimited access of inept goons and minions to pick from, as a replacement to anyone who has died. The brutal ruler has no friendship, respect or appreciation for even those who kidnapped, incarcerated, tortured and killed in his names.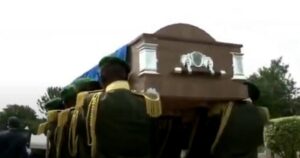 May be I don't know, Do you know any military officer(s) that Criminal Paul Kagame attended his/her burial ceremony in Rwanda after 2000? This is how criminal Paul Kagame takes his goons and minions. Not attending the burial ceremony of one of his most trusted servant – Lt Gen Jacques Musemakweli, says very much about the character of Paul Kagame; a heartless satanic creature.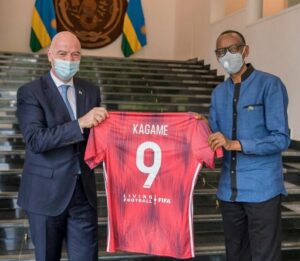 Today, 19th February 21, as one of his most obedient servant was being buried, criminal Paul Kagame was happily meeting FIFA president, Gianni Infantino at Village Urugwiro State House.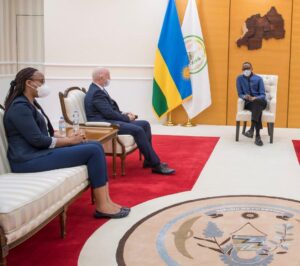 While in Uganda, the ruthless mbega/maneko/jasusi – criminal Paul Kagame used to attended burial ceremonies of fallen NRA/NRM heroes, but he attended them mainly to get what he would go around rumourmongering.
————————————————————————————————————
N.B: you can follow me at – Robert Patrick Fati Gakwerere page (Facebook page), @RGakwerere (tweeter) or at my blog – rpfgakwerere.org.
However, for those in the enclave – Rwanda, the blog rpfgakwerere.org was blocked by the junta regime, it can't be accessed unless you are using VPN.