By: Rpf Gakwerere
According to different sources, before his brutal death due to military grade poison assassination, Lt Gen Jacques Musemakweli had more than two lunch meetings with three well known assassins.
1) Lt Gen Jacques Musemakweli had several private meetings with a well known notorious assassin, Brig Gen Fred Muziraguharara who is a former director general responsible for finance and administration in NISS (National Intelligence and Security Services). Brig Gen Fred Muziraguharara is currently the CEO of Horizon group, an army investment consortium that includes Horizon Construction and SOPYRWA.
Lt Gen Jacques Musemakweli and Brig Gen Fred Muziraguharara did know each other at personal and work level. Both, once worked together in J2 (Directorate of Military Intelligence),  and there is also the closeness of their wives. Brig Gen Fred Muziraguharara is totally capable of anything, and killing is within his DNA. Fred Muziraguharara is treacherous assassin Gen James Kabarebe's ally and close to Rwanda's first lady, Jeannette Nzirorera Kajuga Gasana Kagame.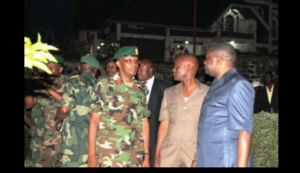 2) Before his death, Lt Gen Jacques Musemakweli had several private meetings with notorious assassin Brig Gen Vincent Nyakarundi, head of Criminal Paul Kagame's bloodthirsty DMI, recently rebranded as Defence Intelligence (DI). Reliable sources from Rwanda's ministry of defence indicates a bad working relationship between the two men. Of recently, the two men had developed a strong hate against each other, both men had somehow similar roles in the army, Lt Gen Jacques Musemakweli's major roles were to inspect and supervise the workings of the army, while Brig Gen Vincent Nyakarundi is to surveil and spy army personnel. These two goons were always fighting for the ear of their ruthless boss, criminal Paul Kagame, with reports that undermined each other. However, due to their positions, they always met for quick meetings. Previously, the two goons worked together in J2, and under the mentorship of death merchant Maj Gen Jack Nziza.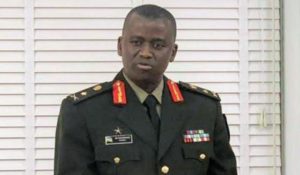 3) According to sources, days before his sudden death through poison, Lt Gen Jacques Musemakweli had different business meetings with his former boss, death merchant Maj Gen Jack Nziza. Since being discarded from the army, Gen Jack Nziza went into business, and as a businessman, he has been bidding for different government tenders especially those at the Ministry of Defence. Outside the military and public office, death merchant Maj Gen Jack Nziza is enjoying an excellent quality life without any single hindrance from his former boss or the institution that he once served.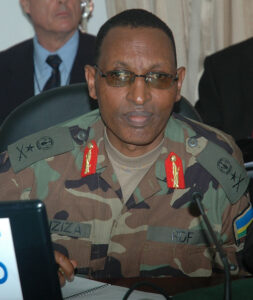 While most of senior military officers on Gatebe/agatebe (sidelined) or those in retirement are living a life of enormous financial challenges and different restrictions imposed upon them by a brutal ruler that they once served, for Jack Nziza, the former security and intelligence enforcer is enjoying his loots and winning different government tenders.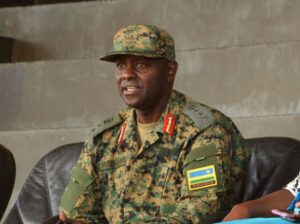 Those who have studied military intelligence will understand that the worst enemy is that enemy within.
While criminal Paul Kagame is kidnapping, incarcerating, torturing and eliminating innocent people on daily basis, the most critical threat to the survival of his bloodthirsty brutal regime, are those assassin vultures that he has trained, mentored, nurtured and unleashed over the years. The centre of power is no longer holding, just subiri kidogo, mabadiliko hakika yanakuja. Mtawala huyu mkatili wa jinai atakwenda.
————————————————————————————————————
N.B: you can follow me at – Robert Patrick Fati Gakwerere page (Facebook page), @RGakwerere (tweeter) or at my blog – rpfgakwerere.org.
However, for those in the enclave – Rwanda, the blog rpfgakwerere.org was blocked by the junta regime, it can't be accessed unless you are using VPN.