By: Robert Patrick Fati Gakwerere
The new commander of the 12th rapid reaction brigade, Brigadier General Ehonza André Uketi arrived in Minembwe in Fizi territory in the province of South Kivu, this Thursday, 26th January 2023. Before this deployment, Brigadier General Ehonza André Uketi has been operating under operation Shujaa, a joint military operation between DR Congo and Uganda against ADF terrorists in North Kivu. His an experienced field commander.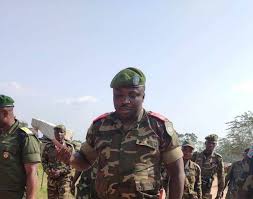 Brigadier General Ehonza André Uketi arrived to replace the former commander of the army in this area who died two months ago, the new commander reminded officers and men within his brigade, and those of the regional force that the military hierarchy gives priority to the restoration of State authority and the return of peace to the benefit of all communities in Minembwe. In the process, he invited the population to collaborate with the army, especially since this area is the victim of an asymmetric war where the enemy hides within the population.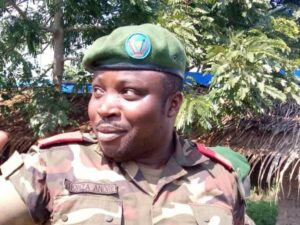 According to Lieutenant Jérémie Meya, spokesperson for the 12th rapid reaction brigade of the Armed Forces of the Democratic Republic of Congo (FARDC) based in Minembwe, the new commander also urged all communities to dissociate themselves from armed groups. It should be recalled that the former commander of this brigade, Brig General Opiabondani Ndombe Patrick died on Saturday, 26th November 2022 in Minembwe following a long term illness.
For several years, Fizi terrritory and its surrounding areas has been infected with insecurity of ethnical wars, genocidal crashes of targeted killings against Banyamulenge, displacements, kidnappings, cattle rustling and criminal Paul Kagame's killer group of Red tabara..etc.