By: Prof. Charles Kambanda
Mr.Kagame, Rwandans – not neighboring countries – will smoke you out. You MUST go. You and your brutal junta closed all peaceful means to relinquish power. War to smoke out your bloody junta is inevitable and justified.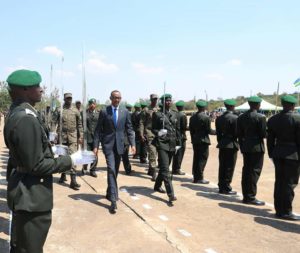 My unsolicited advice to the commissioned RDF officers and women:
(1) Your are not Kagame's private army. You must endeavor to act in the best interest of Rwanda and its people.
(2) Kagame and his terrorists will not win this war against right thinking Rwandans. You will have nowhere to hide after Kagame is arrested or otherwise incapacitated.
( 4) You are not expected to fight Kagame's war. You have the option to join right thinking Rwandans to smoke out Kagame and his terrorist outfit. Should you choose to stand in the way of right thinking Rwandans, there is a price tag to that insane choice.
(3) After this inevitable and/or justified war to smoke Kagame and his terrorist outfit, the law will take its course. You do not want to be on the wrong side of history. YOU ARE ON NOTICE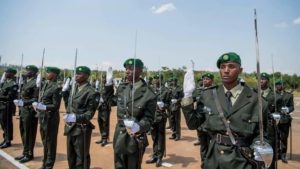 To the gallant right thinking Rwandans, fighting to get rid of Kagame and his terrorist outfit, you are the rock upon which Rwandans will build a just and fair society. Rwanda is proud of you and your families. Fighting Kagame is a moral imperative. I salute you.