By: Rpf Gakwerere
From the 25th February 21 to 3rd March 21, Criminal Paul Kagame's special force units were fighting Burundi's 411 Battalion which was later reinforced by 112 Battalion, by Wednesday 3rd March 21, two more Burundian battalions, the 60th and 61st battalions had arrived to neutralise criminal Kagame's invading force.
The fighting took place on the entry point, where Nyungwe forest meets Kibira forest. Criminal Paul Kagame's special force units tried to occupy by force a strategic hill Twinyoni, which is inside Burundi. Twinyoni is the tallest hill along Rwanda – Burundi border, along Nyaruguru – Cibitoke crossing points. The hill which is inside Burundi allows any occupant a tactical military advantage. Criminal Paul Kagame's forces wanted to occupy this hill by force, and this led to a week of fighting between the two countries.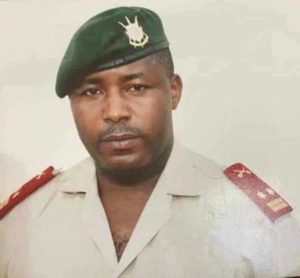 Now, Burundi is 100% secure, with invading force sustaining sufficient casualties and number of deaths. Some of the casualties are receiving medical treatment at Butare University teaching hospital and Kanombe military hospital. According to sources within Rwanda Defence Forces, Burundi captured 5 elements of Rwanda's special forces. The five are missing in action.
On 27th February 21, during the virtual EAC Summit, Burundi's President – Maj Gen Evariste Ndayishimiye didn't recognise the ruler of Rwanda nor make reference to Rwanda. He didn't even thank the outgoing chair of EAC – criminal Paul Kagame. To him, the only countries present were Kenya, Tanzania, Uganda and South Sudan.
In his speech, President Evariste Ndayishimiye found a way of mentioning and thanking Tanzania, Kenya, Uganda and South Sudan, but avoiding to mention Rwanda or Paul Kagame.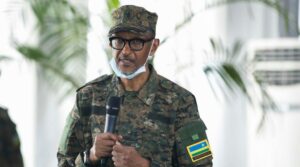 While criminal Paul Kagame and President Evariste Ndayishimiye both attended the Virtual EAC Summit, their respective forces were battling out on the outskirts of Kibira forest in Mabayi, Cibitoke province, Burundi.
The most interesting part of this round of cross border fighting, both countries avoided to mention or say anything about this fighting, deciding to sort it out on the battlefield, with criminal Paul Kagame's special force units deciding to withdraw on nights of 3rd March 21, after sustaining enormous fire power from Burundi forces.
————————————————————————————————————
N.B: you can follow me at – Robert Patrick Fati Gakwerere page (Facebook page), @RGakwerere (tweeter) or at my blog – rpfgakwerere.org.
However, for those in the enclave – Rwanda, the blog rpfgakwerere.org was blocked by the junta regime, it can't be accessed unless you are using VPN.