Jean Bosco Nkusi, Mobilisation secretary of Rwandese Platform for Democracy (RPD), a newly formed political organisation in Rwanda was yesterday, 21st March 2021, kidnapped in Kigali by operatives from Counter Terrorism, a unit led by a well-known human rights abuser, CP Denis Basabose.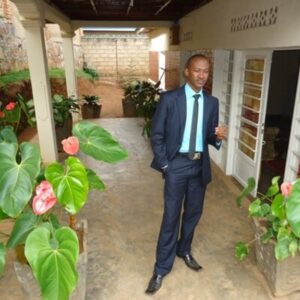 Rwandese Platform for Democracy was launched on the 16th March 2021, and within few days of its launch, the brutal regime has started kidnapping members of this political organisation, Rwandese Platform for Democracy (RPD).
————————————————————————————————————
N.B: you can follow me at – Robert Patrick Fati Gakwerere page (Facebook page), @RGakwerere (tweeter) or at my blog – rpfgakwerere.org.
However, for those in the enclave – Rwanda, the blog rpfgakwerere.org was blocked by the junta regime, it can't be accessed unless you are using VPN.