The photo below was taken in 2014, Co-Vice President – power hungry and young assassin Ange Kagame, who was then a University student holding a $20000 US dollars hermes birkin handbag.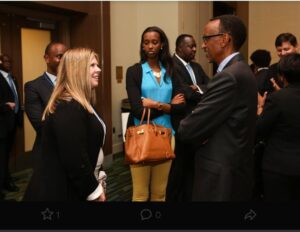 The price in the photo below is the current market price of the handbag, in 2014, the price must have been higher than $20000 US dollars. For the Kagames, Rwanda is a family company that they have economically plundered to the core.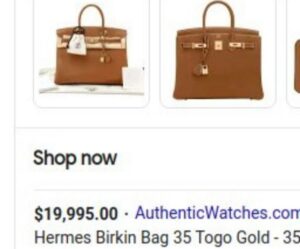 Unfortunately, this is luxury at the cost of killing innocent people, luxury at the cost of bathing in blood of innocent people and luxury at the cost of economically plundering an extremely poor country. Obviously, inept Kagamist goons and minions will always praise the excesses of the Kagames.
Oppressed, enslaved, starving and unemployed Rwandans, at least you know the thieves that have grabbed all the wealth and embezzled everything without any single mercy.
————————————————————————————————————
N.B: you can follow me at – Robert Patrick Fati Gakwerere page (Facebook page), @RGakwerere (tweeter) or at my blog – rpfgakwerere.org.
However, for those in the enclave – Rwanda, the blog rpfgakwerere.org was blocked by the junta regime, it can't be accessed unless you are using VPN.