By: Seruga Titus
After several attempts through assassinations, kidnaps and supporting civil disobedience activities to make Uganda ungovernable, break its socio-economic and political nerve centre and paint it as a failed state and a crippled tourism destination, Rwandan bloody thirsty Draculas razor dictator, Paul Kagame is at it again, this time reinvigorating his dangerous partnership with Kiiza Besigye in a secret meeting in New York.
According to a reliable source, the highly secretive and treacherous meeting in New York with the Rwandan dictator who is there for UN General Assembly meeting, is a follow up of several other meetings in various European locations and part of a grand plan by Kagame to overthrow President Museveni and extend his imperialistic iron fist bloody hand to Uganda. ''Kagame is trying to develop a relationship with Besigye to destabilize Uganda by forging a strong political and military strategy that will see Museveni uprooted.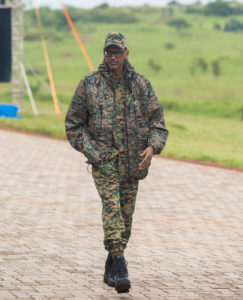 They are meeting in New York to agree on that plan that will also include extending financial support to the Ugandan opposition leader expected to stand again against President Museveni in the 2021 elections,'' a source revealed, pointing out that Besigye accompanied by few of his very trusted aides, arrived in New York early this week and got sheltered in one of the expensive hotels and the Rwandan dictator is footing the bills. ''Kagame is very serious in his fight against President
Museveni, he is ruthless and determined to achieve his goal of making Uganda ungovernable and having a leader who he can arm twist to allow his continue his killings against innocent refugees and several other people he deems dangerous. Part of the plan is to aggressively infiltrate the Ugandan security, send in assassins ready to put out any enemy and to provide necessary support to any opposition's civil disobedience activities aimed at crippling the Kampala regime,'' the source added, further revealing that, for Kagame, ''all options against Uganda are on the table including assassinating President Museveni and other high ranking security and political leaders close to the President.
According to a reliable source on the dictator's entourage, Dr Besigye was strongly advised by one of his closest friends and founder of FDC party to abandon the meeting and stop any dealings with Kagame against Uganda as such would be construed as treacherous and betrayal of his own country. However, the source added, Besigye bluntly dismissed the advice of a trusted longtime friend.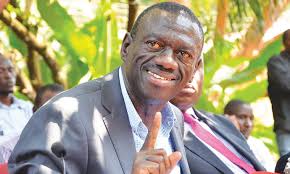 Another source also revealed that Besigye was some few weeks back, in London where he also met with Rwandan Minister of Justice and Attorney General Johnston Busigye who carried Kagame's message.
The source couldn't readily disclose what was contained in the message, however he intimated that discussions focused on Uganda and what Ugandan opposition needed to overthrow the Ugandan leader. Busigye also carried undisclosed amount of cash which he handed to Besigye and was deposited on one of his international bank accounts in London.
Besigye, according to the source severally talks with the Rwandan dictator and some senior Rwandan military leaders who include General Kabarebe and Dan Munyuza using highly secured communications means and applications such as Signal and Botim.
The Rwandan dictator has through several overt and covert operations tried to cause regime change and turn the beautiful Pearl of Africa a failed state through sponsoring kidnaps of tourists, murder of high profile security, political and business leaders.
The dictator has also kidnapped, murdered or illegally deported more than 200 Rwandan refugees, asylum seekers and other nationals perceived as his critics using backdoor methods against Ugandan security systems, structures and protocols.
This report is compiled by a confidential informant
#theinformant
Where Credibility Matters