By: Rpf Gakwerere
Rwanda's embassy in Uganda has for decades been a Terrorist headquarter. Throughout the world, Rwanda embassies are outpost of terror planning and implementation. Since 1994 to present, Rwanda's embassies are operation centres of Rwanda's terror group – Directorate of Military Intelligence (DMI).
It's high time that Uganda security apparatus adopts Burundi's operation model against DMI terrorists and their collaborators.
Burundi's security services doesn't treat DMI criminals and their collaborators with soft groves. They treat killers how killers should be treated……. Now, Burundi is a no go area for DMI criminals, and their collaborators think twice before they can accept any direction from Kigali or Rwanda's embassy in Bujumbura.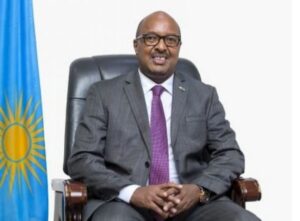 After the 2015 failed coup d'etat against the former president of Burundi Peter Nkurunziza, a coup d'etat that was planned, logically supported and orchestrated by criminal Paul Kagame; and systematic assassinations that targeted Burundi's military officers. Burundi's security apparatus adopted the toughest code known in counterterrorism. Hit terrorist without any single pity. Within a short time, Burundi became a no go area for criminal Paul Kagame's terrorists, for those caught in terrorism activities and aiding a foreign country, in this case Rwanda, the consequences and repercussions for their crimes was high.