The landlocked African country of Rwanda is poor. Nearly 60% of the population still lives below the poverty line. While poverty, hunger and diseases are ravaging the country,  with the country aspiring Middle class being wiped out, the Kagames have continued to embezzle the poverty stricken country at an industrial scale.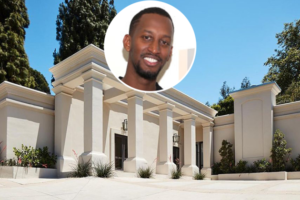 Of course, there are wealthy Rwandans within the junta regime ruling the country. Chief among them is the family of the country's ruler – Dictator Paul Kagame, who's ruled as a brutal autocrat for over 20 years. His eldest son Ivan Cyomoro Kagame holds an MBA from USC and is on the board of Rwanda's investment agency. Currently, Ivan Cyomoro Kagame is the face of Kagame family money laundering scams, funds embezzled from Rwanda coffers and plundered from DR Congo's illegal mining racketeering. The 31 years old Ivan Cyomoro Kagame spends a significant amount of time in USA, where he's moved into a luxe Los Angeles mansion that was recently sold to him for $6.9 million, per records.
The house even sports a sporty celebrity pedigree. It was previously owned by Olympic skier Lindsey Vonn and her ex-husband, ice hockey star P.K. Subban, though the pair only held onto the place for one year — selling it in May, shortly after their split.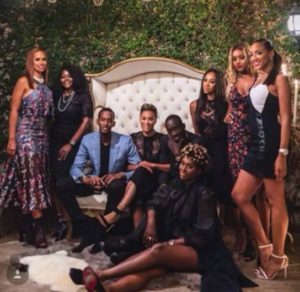 Described in the listing as a "fabulous Italian villa hilltop estate," the house sits up a long driveway and behind gates. Built in the 1950s but radically overhauled in recent years, the European villa-esque structure has four bedrooms and six bathrooms in 5,500 square feet, and is visually dominated out front by a long row of massive square columns, all of them painted a creamy white. A three-car garage has a Tesla charging station, and the half-acre property is fortified by a high-tech security system.
Inside, the skylit foyer connects to formal living and dining rooms. The skylit kitchen has two islands, while the adjoining family room has a wet bar and spills out to the backyard via banks of French doors. There are three guest bedrooms, plus a master retreat with a fireplace, two lavish walk-in closets and dual bathrooms.
———————————————————————————————————–
N.B: you can follow me at – Robert Patrick Fati Gakwerere page (Facebook page), @RGakwerere (tweeter) https://twitter.com/RGakwerere?s=08 or at my blog – rpfgakwerere.org.
However, for those in the enclave – Rwanda, the blog rpfgakwerere.org was blocked by the junta regime, it can't be accessed unless you are using VPN.