By: Rpf Gakwerere
Yesterday, 11th November 2021, criminal Paul Kagame's kangaroo court in Kigali, Rwanda, sentenced Journalist Niyonsenga Dieudonné alias Cyuma Hassan of Ishema news and Ishema TV a YouTube channel to 7 years and a fine of 5 million Rwanda francs after finding him guilty on trumped charges of forged documents, obstruction of Government orders and impersonation.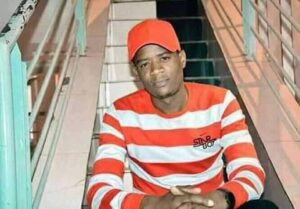 For the past 8 months, journalist Niyonsenge Dieudonne has repeatedly denied the charges, saying the accusations are aimed at silencing him just like many others who have been silenced with jail sentences, disappearances or assassinations.
On 13th October 2021, Rwandan police on Thursday announced the arrest of six people including the owner of a popular YouTube channel and several opposition party members, for "spreading rumours" intended to undermine the government.
This has come after a court sentenced another prominent YouTube commentator and genocide survivor, Yvonne Idamange Iryamugwiza to 15 years in prison for trumped up charges of "inciting violence and calling for uprising" following her criticism of President Paul Kagame. On 30th September 2021, Criminal Paul Kagame's court founder her guilty on six counts of inciting violence, denigration of genocide memorial, spreading rumours, assault, causing disturbances to public order, blocking the enforcement of government orders and issuing a bounced check.
Two weeks ago, criminal Paul Kagame's security made around-up of arrests, on 14th October 2021, the dictator's police force said they took six people into custody including Nsengimana Theoneste, the owner of Umubavu TV, a YouTube channel with over 16 million views, which is always urging dictator Paul Kagame's brutal regime to denounce human rights abuses allegedly instigated by the regime against citizens, most especially its critics.
After their arrest, Thierry Murangira, the spokesman and media face of Criminal Paul Kagame's terror organisation, Rwanda Investigation Bureau (RIB), told journalists, "Those arrested are an organised group with the intention to spread rumours intended to cause uprising or unrest among the population using different social media platforms."
In March of this year, 2021, Human Rights Watch voiced alarm over Kigali's crackdown on people using YouTube or blogs to speak out about sometimes controversial issues in Rwanda.
HRW said then that at least eight people reporting or commenting on current affairs, notably the impact of strict anti-Covid measures which have hit the poor hard have been threatened, arrested or prosecuted in the past year.
———————————————————————————————————–
N.B: you can follow me at – Robert Patrick Fati Gakwerere page (Facebook page), @RGakwerere (tweeter) https://twitter.com/RGakwerere?s=08 or at my blog – rpfgakwerere.org.
However, for those in the enclave – Rwanda, the blog rpfgakwerere.org was blocked by the junta regime, it can't be accessed unless you are using VPN.