By: Rpf Gakwerere
President Yoweri Museveni, who is also the commander in chief of the armed forces has replaced Maj Gen Abel Kandiho as the Chieftaincy of Military Intelligence boss.
Maj Gen Kandiho has been sent to monitor on behalf of the guarantors, the assembling, screening, demobilization and integration of the armed forces of South Sudan.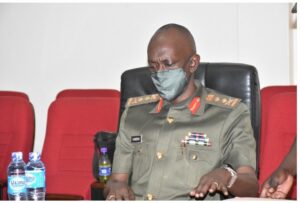 The position has been held by Maj Gen James Birungi since November 2020 after replacing then Maj Gen Paul Lokech(RIP) who was appointed the Deputy Inspector General of Police.
Maj Gen James Birungi has now been appointed as the new CMI chief. Kandiho and Birungi have just swapped their assignments.
After Lt Gen Muhoozi Kainerugaba's visit to Criminal Paul Kagame, Maj Gen Abel Kandiho has been sacrificed for the sake satisfying Rwanda's criminal junta. Maj Gen Abel Kandiho has been replaced by Maj Gen James Birungi.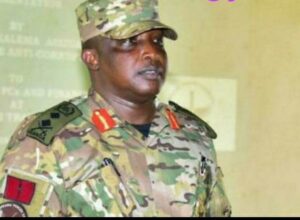 In the name of Country and Patriotism, Maj Gen Abel Kandiho gave it all. Thanks Afande.
You know criminal Paul Kagame doesn't forgive or forget, Uganda's patriotic officer, Maj Gen Abel Kandiho will remain Criminal Paul Kagame's target for elimination, how he brutally assassinated Lt Col Reuben Ikondere, Brig Gen Noble Mayombo, Col Sula Semakula, Maj Gen James Kazini, Gen Aronda Nyakairima, AIGP Andrew Felix Kaweesi, Col Ibrahim Abiriga, ASP Muhammad Kirumira…etc; demonstrates Criminal Paul Kagame's modus operandi.