By: Rpf Gakwerere
Mr Obed Katureebe is still in Muhoozi Kainerugaba's dungeon in Kisaasi, accused of being me. All sources indicates that he hasn't been allowed to speak to family and friends.
Will Muhoozi Kainerugaba poison Mr Obed Katureebe since his the one providing him food? Will Obed Katureebe be poisoned to appease the bloodthirsty uncle who is currently in control of Uganda through his newly acquired nephew?
Yesterday, 3rd May 2022, his boss at Uganda Media Centre, Ofwono Opondo noted, " I can confidently state that Obed Katureebe matter is being handled appropriately and professionally with those concerned. I will update the media when necessary."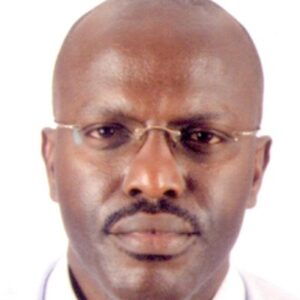 Today, 4th May 2022, Mr Ofwono Opondo further noted, "I have had access to Uganda Media Centre public affairs officer obed Katureebe who was picked 2 days ago for protection by security bse there's indication he could be harmed. He's safe & well in a clean facility. I have had a lengthy chat with him as matters are being handled professionally."
Simple questions in regard to Ofwono Opondo's two statements.
1) Who wants to harm Mr Obed Katureebe? What kind of threat(s)?
2) Why can't he be provided protection within the comfort of his home and loved ones?
3) When one is in protection custody, are their phones confiscated? Because his phone is going through internal retrieval checks by Muhoozi.
4) Are people under protection not allowed to communicate to their loved ones?
Now, Muhoozi Kainerugaba has coined a new term to use when he kidnaps his victims, "Protective custody." This operation term "protective custody" was first coined in China during the presidency of Jiang Zemin, a security operation where targets are kidnapped or arrested and incarcerated without any single legal proceedings/trial/charge taking place.
In military intelligence communication, there are certain communication terminologies one is taught to use when trying to justify an kind of operation.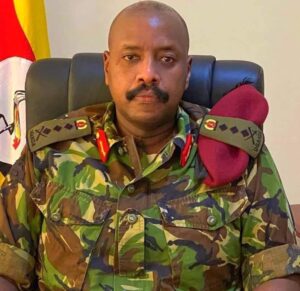 Since yesterday, 3rd May 2022, Katureebe's family have informed numerous media outlets that they are still trying to establish his whereabouts.
"We have not talked to him since yesterday," said a family member, adding," His known mobile cell phone is switched off."
Obed Katureebe was kidnapped on direct orders of criminal Paul Kagame through his newly acquired nephew (stated in my previous posts). He was kidnapped for being RPF Gakwerere.
Since 2018, Dictator Paul Kagame's bloodthirsty, but incompetent intelligence services sold to their boss – Criminal Paul Kagame that Obed Katureebe is RPF Gakwerere, and since then to present, Mr Obed Katureebe has gone through ferocious attacks from Criminal Paul Kagame's controlled media outlets. The mistaken identity – fake identity was fraudulently sold to criminal Paul Kagame by treacherous assassin Gen James Kabarebe and his team.
This is how innocent Rwandans have been eliminated by Criminal Paul Kagame basing on intelligence information provided to him by his incompetent operatives. Throughout his life, criminal Paul Kagame is known for his paranoia, fearful of anything even a simple criticism or correction. Due to his cowardice paranoia and ill behaviours, the bloodthirsty criminal swallows all sorts of intelligence crap his incompetent intelligence operatives feeds him. His security operation ideology is "kill first and ask later." And numerous innocent Rwandans have been eliminated on fraud intelligence information fed to him by ill trained operatives who survive by feeding him fake intelligence info.
Now, Mr Obed Katureebe is being incarcerated in Kisaasi on orders of Muhoozi Kainerugaba under directives of his newly claimed uncle – Criminal Paul Kagame.