By: Rpf Gakwerere
Rtd Maj. Gen. Benon Biraro Buta has died. Gen Biraro died on Wednesday morning at Kampala hospital of colon cancer.
Rtd Maj Gen Benon Biraro's CV
1) Date of Birth. March 1, 1958
2) Education.
. Studied Political Science at Makerere University.
.Junior Staff College with the British Military Training.
. Junior Command and Staff at Kaduma, Nigeria.
. Senior Command and Staff College at Fort Leavenworth, Kansas, USA.
. Africa Strategic Studies at Abdu Nasser Military College, Cairo, Egypt.
. Masters in Global Security Studies at Cranfield University, UK.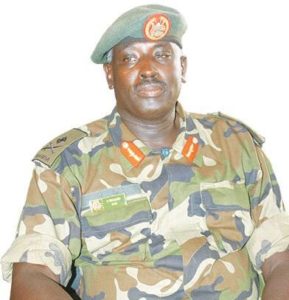 3) Work experience.
. Joined Bush war from Makerere University on June 7, 1982.
.He served in several capacities until he became Secretary to High Command and National Resistance Council 1984.
. He deputised Mr Museveni's Principle Private Secretary in 1986 before becoming the Kitgum District Special Administrator from 1986 to 1987.
. Served as the Deputy Commandant Kyankwanzi Political School.
. Commanding Officer 97 Battalion in Eastern Uganda that ended the insurgency in Samia, Teso.
. Commander Military Police as well as the military representative in the IGG's office.
. Director of training that led the Uganda contingent to DRC in 1998.
. Commander of the Infantry Division in western Uganda.
. Assistant Chief of Staff, UPDF.
. Founded and commanded for two in-takes at army college in Kimaka.
YOU CANNOT FIND ANYONE IN CRIMINAL PAUL KAGAME'S MILITIA ARMY OF RDF WITH SUCH EXCEPTIONAL CV.
RIP MAJ GEN BENON BIRARO, YOU WERE TOTALLY AN UPRIGHT, EXCELLENT AND A KIND HEARTED MILITARY OFFICER.