By: Rpf Gakwerere
Criminal Paul Kagame has just promoted another scout in military uniform to the rank of a Brigadier General. Col Andrew Nyamvumba has just been promoted to a Brigadier General. No military operation or military intelligence experience. And when Criminal Paul Kagame appointed him on the 18th July 2018 as head of DMI, he didn't last, job requirements were to big for him.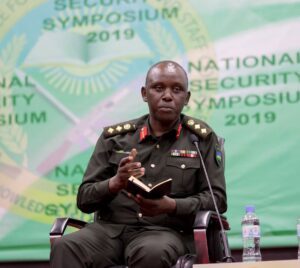 Under Paul Kagame's DMI, competence is measured on number of people assassinated, Kidnapped or any human rights abuse, and Col (now Brig Gen) Andrew Nyamvumba failed to deliver on that front. And on 2nd September, due to his failure to shed blood of innocent people, it led to his dismissal as the head of dictactor Paul Kagame's terrorist franchise, the Directorate of Military Intelligence (DMI).
His military ranks are attached to family connection than competence or human capital efficiency. He spent years playing political and office intrigues within criminal Paul Kagame's office at Village Urugwiro, where he was the head of "strategy".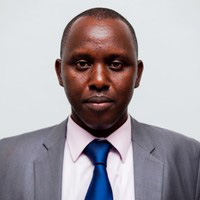 As Criminal Paul Kagame was promoting Andrew Nyamvumba to a Brigadier General, his elder brother, Gen Patrick Nyamvumba is still under strict movement control and 24/7 surveillance since 2020 to present. Another brother, Robert Nyamvumba has been in criminal Paul Kagame's dungeon since 2020 to present, and John Nyamvumba an IT expert is still jobless since he was thrown out of criminal Paul Kagame's office at Village Urugwiro where he was in charge of ICT and communication.