By: Robert Patrick Fati Gakwerere
All East African Presidents are now in Bujumbura, Burundi, except the president of South Sudan, Salva Kiir who hasn't attended due to Pope Francis being in Juba, South Sudan. The agenda is to evaluate the security situation in Eastern Democratic Republic of Congo and way forward.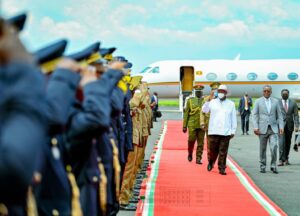 President Ndayishimiye called for the 20th Extra-Ordinary Summit of the East African Community members in a bid to resolve some of the simmering issues within the bloc.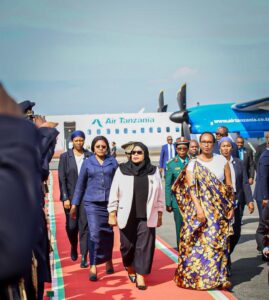 Convening of regional heads of state comes at a time when Criminal Paul Kagame's force of RDF-M23 are causing carnage in North Kivu.
In a shameless move, the commander of RDF-M23 and Red Tabara, Criminal Paul Kagame has attended the Summit in Burundi. This bloodthirsty criminal is a shameless creature. How does this heartless dictator feel after his destabilising operations in Burundi since 2015, or the 2015 failed coup d'etat against President Peter Nkurunziza? Criminal Paul Kagame is now in Bujumbura, Burundi, a country that he has been trying to destabilize since 2015 to present through his Red Tabara terror group.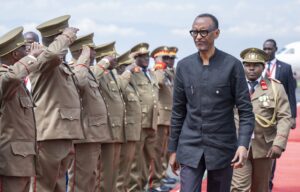 Red Tabara is composed of Burundian refugees and participants of 2015 Burundian failed Coup d'etat against the former Burundian president, the late Peter Nkurunziza. A coup d'etat that was planned, logistically supported and led by criminal Paul Kagame. Than taking their war to Burundi, instead, criminal Paul Kagame unleashed this terror group against defenceless innocent citizens, Banyamulenge in South Kivu.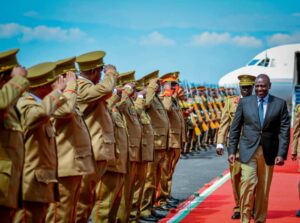 Red Tabara has political grievances with the government of Burundi, why spend six years looting, displacing and killing Congolese – Banyamulenge? This is because, the terror group is led, controlled and directed by criminal Paul Kagame who has different agendas as opposed to members of this brutal terrorist group.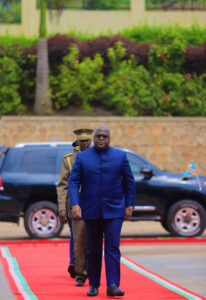 Criminal Paul Kagame was last in Burundi in 2013 for Burundi's independence celebrations, during the era of the late President of Burundi, Peter Nkurunziza, a president that he later conspired to remove in 2015, but dramatically failed.
President Paul Kagame of Rwanda, which is accused of backing rebel groups in the eastern DRC, is among those attending — his first visit to Burundi since 2013 when he attended independence celebrations.
This Bujumbura meeting for EAC heads of states is another Waste of time. The discussion on the raging brutal conflict in eastern DR Congo is well covered by Luanda and Nairobi Processes. The two peace processes are clear, Criminal Paul Kagame's RDF-M23 should Immediately cease hostilities and the immediate withdraw from positions they occupy on Congolese territory, in accordance with the Nairobi final communiqué.