By: Seruga Titus
Pilato aka Kagame's former bodyguard Camir Nkuruziza was kidnapped from his work and later killed in crossfire between the kidnappers and South African police.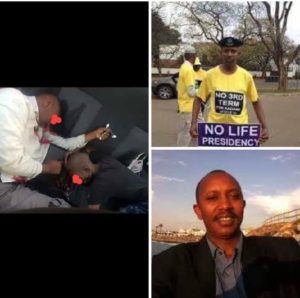 CAMIR was a metered taxi driver who was hijacked on the corner of Hugo and Milton roads in Goodwood around 5 pm, he was immediately placed on the backseat of waiting car and drive off, police detected the spending car and decided to chase the suspects online for them to fire bullets at police which also returned fire.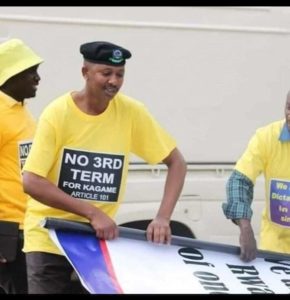 Two Kidnappers were killed in the process, police is still investigating whether Camir was killed by the Kidnappers who are of Rwandan origin or crossfire.
Police believes the victim was going to be moved out of the country to Rwanda by road or to another country and processed. Rwanda has previously kidnapped Kagame's opponents from Uganda, Kenya, Tz and Congo, many have also been killed along the way, the latest victim is Maj Sankara who is now facing prosecution, he was kidnapped despite an alarm made by the International community to protect him from persecution.
Rwanda Media immediately after the shooting branded the victim a career criminal who criminal instincts had followed him to South African. Rwandan media houses claimed he was shot by police in an act of robbery. Police in SA has just clarified that indeed Camir was a victim leaving the Rwandan Government embarrassed.
Rwanda is not new to such activities across borders specifically in South Africa, a former head of Intelligence of the Rwanda Army Patrick Karegeya was murdered in his hotel room by Rwandan agents, investigators have demanded that Rwanda hands over the suspects who are attached to Paul Kagame. There have been four attempted assassinations on General Kayumba Nyamwusa a rwandan opposition leader critical to Kagame.
South Africa seem admant to take drastic measures similar to those that Uganda, TZ, Kenya and Burundi took to stop Rwanda's operations on foreign soil.
#theinformant
Where Credibility Matters.