By: Rpf Gakwerere
Dear oppressed, enslaved, starving and unemployed Rwandans, I hope you already know that on 23rd November 2020, Criminal Paul Kagame brutally assassinated, Gen Faustin Kayumba Nyamwasa's cousin – Prof. Pierre Claver Kayumba.
However, the brutal assassination of Prof. Pierre Claver Kayumba had nothing to do with his blood relationship to Gen Kayumba Nyamwasa. His assassination is attached to his profession work as a medical researcher in Rwanda.
For years, criminal Paul Kagame has turned his oppressed and enslaved citizens into guinea pigs for western pharmaceutical companies, especially the Bill and Melinda Gates projects, and Merrimack pharmaceuticals (MACK).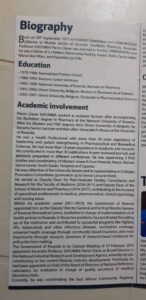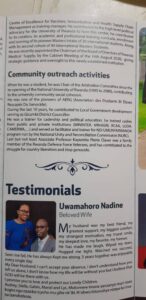 Prof. Pierre Claver Kayumba had known too much of Kagame's dirty dealings with western pharmaceutical companies who have for years been using oppressed and enslaved Rwandans as guinea pigs in different medical trials i.e Malaria, HIV, cancer, polio, Ebola, Tuberculosis…etc. And Prof Pierre Claver Kayumba has been an assurance and control officer in these researches, he knew all the corruption, unethical behaviours and human threats these Kagame approved pharmaceutical researches were causing to Rwandans.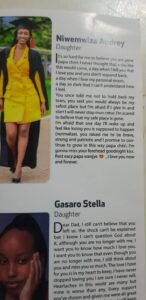 After leaving the army at the rank of a sergeant, Pierre Claver Kayumba went back to University of Rwanda to complete his pharmacy degree course, and he furthered his education obtaining a PhD in Pharmaceutical Sciences from Ghent University in Belgium. He also studied his master degree in Pharmaceutical Sciences at Ghent University in Belgium, and due to his extreme brilliance he was given a PhD scholarship by Ghent University.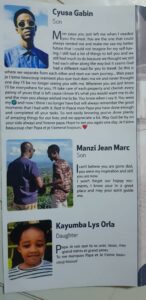 Pierre Claver Kayumba was an Associate Professor, a Senior Lecturer and Researcher at the College of Medicine and Health Sciences at University of Rwanda and chairman of Board at Rwanda Medical Supply Ltd.
He led Rwanda Biomedical Center (RBC) as Founder Director General and Deputy Director-General in charge of Medical Procurement and Production Department. This is when Prof Pierre Claver Kayumba started facing challenges from Criminal Paul Kagame's mafia, Agnes Binagwaho who was then the minister of health. Those who studied or worked with Prof Pierre Claver Kayumba will attest of his extreme intellectual brilliance, a trait that made Agnes Binagwaho become obsessively jealousy of prof Pierre Claver Kayumba.
Notorious regime mafia, Agnes Binagwaho took the intellectual brilliance and professionalism of Prof Pierre Claver Kayumba as a threat to her position.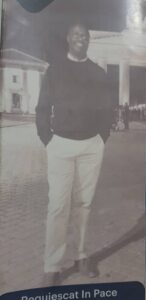 When I first posted on the brutal assassination of Prof Pierre Claver Kayumba, a comment by Rubowa Musoke noted, "It's always a question of time and another life is taken! Prof Kayumba, a simple man always talking peace and compassion to less advantaged! Harassed by bloody strong woman of the decade, Dr. Agnes Binagwaho and her group of thieving women, he decided to settle for academics leaving  and leave scorpions alone, but alas! They never gave up till he's taken out. This operation must have been coordinated from Urugwiro. RIP prof!"
Despite all the challenges, Professor Pierre Claver Kayumba continued providing high-level technical consultancy to the Ministry of Health, especially in policy formulation.
On the fateful day, 23rd November 2020, he left his house after receiving a call from someone, the next thing was Kanombe military hospital receiving the lifeless body of Dr Pierre Claver Kayumba, and the hospital management phoning the family, informing them on the death of their loved one, and the body being at Kanombe military hospital mortuary. Up to now, Kanombe military hospital hasn't told the family who dropped Prof Pierre Claver Kayumba at this hospital, was he already dead by the time he was dropped at the hospital or still alive! Who dropped the lifeless body of Prof Dr Pierre Claver Kayumba at Kanombe military hospital? All trusted sources are pointing to suffocation as a cause of death. Sources note to the victim being drugged/poisoned and suffocated.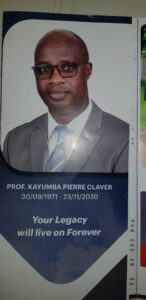 All trusted sources indicates how Prof Dr Pierre Claver Kayumba was 100% healthy, never sick of anything, didn't have any single underlying medical problem.
In my various posts, I have noted how the current director of Rwanda's notorious Directorate of Military Intelligence (DMI) recently rebranded as Defence Intelligence, Brig Gen Vincent Nyakarundi is a believer of "quiet" assassination concept. He believes in assassination operations that leaves no single traces. His a calculative assassin, with a notion of "kill without leaving evidence for victims to point at perpetrators of the crime."
As family, friends and well wishers mourn the assassination of Prof Pierre Claver Kayumba, does criminal Paul Kagame and his inept brainless assassins know how much it takes to educate and train a pharmacist to the point of obtaining a PhD and becoming an associated professor?
RIP Prof Pierre Claver Kayumba