By: Rpf Gakwerere
Aime Ntabana was born in Nyanza, Rwanda, and he was a genocide survivor as both his parents were killed during the Tutsi genocide. After the RPF/A war, as an orphan, he was adopted by Col Patrick Karegeya who paid his school fees and took care of young Aime Ntabana.
Aime Ntabana left Rwanda in early 2010 after setting up an online newspaper known as www. igihe.com. An idea which he developed while at the University of Butera in 2008.
After the popularity of his online newspaper, www.igihe.com, Aime Ntabana was summoned by death merchant Gen Jack Nziza for a meeting. Gen Jack Nziza advised Aime Ntabana against posting any negative news or materials against the regime. In this meeting, Aime Ntabana informed Gen Jack Nziza that his website will keep on posting the truth.
After few months, death merchant Gen Jack Nziza came with a business proposition of selling the website/online newspaper to Rwanda's Directorate of Military Intelligence (DMI), or risk to lose it.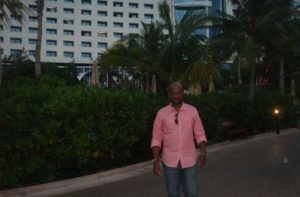 Due to constant intimidation, threats and harassments directly from Gen Jack Nziza, Aime Ntabana later agreed to sell the online newspaper to DMI, and up to now, it's being owned and managed by Rwanda's military intelligence service (DMI).
In 2010, he left the country and went into exile in Uganda. This was after being imprisoned on orders of Gen Jack Nziza in February 2010, and released in mid March 2010. And in April of 2010, he left for exile.
While in Uganda, he registered for political asylum, and he was later granted refugee status.
As he settled in the country, he engaged in farming and doing businesses. Uganda become his new home and he loved the country enormously. Despite all sorts of challenges, Aime Ntabana continued to stay in touch with families and friends until mid May 2013 when he was kidnapped in Kampala, Uganda.
In May 2013, close friends and business partners in Uganda, started getting worried about him after three days without hearing from him and his mobile being off, a habit that he didn't have.
Prior to his disappearance, Aime Ntabana had complained to his close friends on how Rwanda's military attache to Uganda, ruthless assassin Col James Burabyo was always calling him with all kinds of threats. And these threats started in February 2013, feeling not guilty of any crime, he ignored these numerous threats from Col James Burabyo, Rwanda's bloodthirsty military attache in Uganda.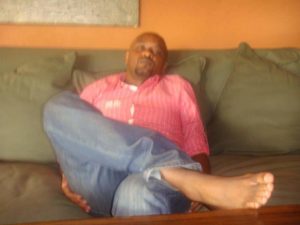 Bosco Ngabo was one of the closest friend to Aime Ntabana, Bosco Ngabo was a businessman in Uganda dealing in Gold from DR Congo. What Aime Ntabana didn't know was that Bosco Ngabo was a DMI informer and working closely with Rwanda's Intelligence services. And he was Col James Burabyo's field operative. It was through Bosco Ngabo that DMI was able to lure him for a kidnap trap, with full knowledge of Uganda's then chief of Police, double agent Gen Kale Kayihura.
On the fateful day, of 17 May 2013, Bosco Ngabo called Aime Ntabana and planned for a night out. And Bosco Ngabo told Aime Ntabana that it's he, Bosco Ngabo who will drive. As he did everyday, on the evening of 17th May 2013, Aime Ntabana called two relatives and told them that he was going for a night out with Bosco Ngabo and he was on his way to pick him up, before he saying the last good bye to them.
Later in the evinning, Bosco Ngabo came to pick Aime Ntabana at his residence in Namungoona National Housing Apartments in Kampala.
During this time, between 16th May 2013 to 18th May 2013, president Paul Kagame was in Kampala Uganda for a state visit. And on 17th May 2013, than driving for a night out, Bosco Ngabo delivered Aime Ntabana to President Paul Kagame's presidential guards and members of Kale Kayihura's police who were waiting for him.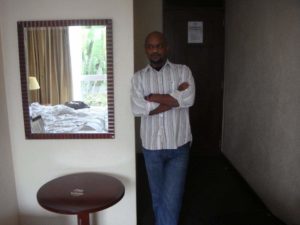 According to various sources, Aime Ntabana was driven out of Uganda on 18 May 2013, on president Paul Kagame's presidential convoy.
President Paul Kagame was totally the architecture in the kidnapping of Aime Ntabana, and he instructed that he should be put on his convoy which had diplomatic protection. Being a presidential convoy, the cars weren't subjected to border control and checks.
Aime Ntabana was taken to Gabiro military detention in Rwanda, where he was tortured and skinned off to his death. While torturing him, all the questions were based on Col Patrick Karegeya and RNC.
Aime Ntabana was never in politics, he didn't even comment, debate or discuss on political issues. He was business minded. For dictator Paul Kagame, he wanted something that would hurt Col Patrick Karegeya, and an innocent person, Aime Ntabana was the easiest target to get too, thus being kidnapped in an operation that was directly supervised by Dictator Paul Kagame, a ruthless killer. And Double agent Gen Kale Kayihura who was then Uganda's police chief, directly participated in the kidnapping of an innocent person, Aime Ntabana, a person who hadn't committed any single crime.