By: Rpf Gakwerere
One of the well known pre-arranged project in Rwanda is entering the boot camp stage with the final 20 'contestants.' Like the country's presidential elections, 'Miss Rwanda' which we always refer as Miss RPF/DMI is a fixed contest, with the winner chosen in advance by the youth and women departments at the RPF Secretariat. Screening of potential winners is always done by Intelligence apparatus.
The pre-chosen winner of this fixed contest ends up working with RPF/DMI, especially in external intelligence wing of Rwanda's National Intelligence and Security Services (NISS).
This time around, what has the RPF chosen for oppressed, enslaved, starving and unemployed Rwandans? Obviously, naive and delusional oppressed slaves still assume that this project is fair, impartial and their call in/massage votes count.
This fixed event provides an opportunity for Rwanda Patriotric Front/Directorate of Military Intelligence to identify potential candidates for recruitment. This isn't a beauty pageant, but rather a Military Intelligence recruitment exercise.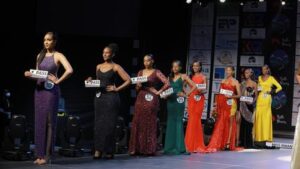 For years, DMI now rebranded as Defence Intelligence continously uses beautiful female operatives for operations. Beautiful females are core elements in criminal Paul Kagame's security apparatus, and these female operatives are ruthless, callous and serial killers, with expertise in all forms of intelligence operations most especially in intelligence collection and poisoning through sexually enticing targets.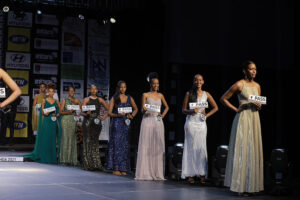 For 2021, who are the girls that RPF/DMI will unveil to oppressed, enslaved, starving and unemployed Rwandans as winners of different categories in 'MISS RWANDA?' Obviously, gullible souls who still believe in this project as impartial, just and fair, will definitely be disappointed when their chosen candidates miss out. For those who know this as RPF/DMI circus, will only tune in to watch the next generation of Rwandan beauties, and potential Directorate of Military Intelligence recruitment candidates.
————————————————————————————————————
N.B: you can follow me at – Robert Patrick Fati Gakwerere page (Facebook page), @RGakwerere (tweeter) or at my blog – rpfgakwerere.org.
However, for those in the enclave – Rwanda, the blog rpfgakwerere.org was blocked by the junta regime, it can't be accessed unless you are using VPN.