By: Command1post
On Monday, Uganda's Minister of Foreign Affairs Hon Sam Kuteesa led a delegation from Uganda to meet his counterparts in Kigali for a follow up on the implementation of Memorandum of understanding recently signed in Angola Luanda.
Among the issues Rwandan delegation led by its State minister of Foreign Affairs and International cooperation Olivier Nduhungirehe tabled was the release of criminals from Rwanda who are being tried in Uganda for several crimes including espionage, illegal entry, kidnap, murder among other crimes.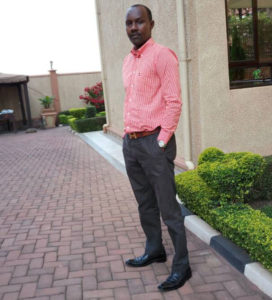 Key among the criminals Rwanda badly wants to be set free is Rene Rutagungira a highly trained intelligence operative and assassin accused of carrying out a number of high profile kidnaps, murder and espionage.
Rutagungira was born from Kicukiro, Kigali, Rwanda but while in Uganda, he claimed he was born in Burundi while some times talked about being a Congolese.
He joined the then Rwanda Patriotic Army (RPA) rebellion in 1993, through Burundi to the frontline. By the end of the war in 1994, he was part of security detail protecting late Col Charles Ngoga.
In 1997, Rutagungira was sent to Kibuye now Karongi for Military Intelligence and after the 3 month of Military intelligence training, he was posted in Directorate of military intelligence (DMI).
He was deployed on DR Congo desk within DMI, reporting directly to then Major Jack Nziza (now Maj Gen) and Lt Col James Kabarebe (now a full General).
On 5th March 2000, he is alleged to have been among the team that assassinated Assiel Kabera, an advisor to former President Pasteur Bizimungu.
This team that carried out this operation was reportedly led by then Captain (now Col) Silas Udahemuka who was then head of presidential guard intelligence. Col Udahemuka who is now the director of Kanombe airport is a cousin to President Paul Kagame.
Rutagungira fled to Uganda in 2007 after a failed bank robbery where all his friends died in a shoot-out while trying to rob Bank of Kigali. While in Uganda, he sought for asylum under pretense as a Refugee from DR Congo.
Sources near him said he led a quiet life style dealing in second hand clothes and being a middleman to traders from DR Congo and also mingled with other Rwandan refugees who had fled Rwanda because of political persecution.
A source says in 2010, After Gen Kayumba Nyamwasa escaping from Rwanda, Rutagungira was contacted by John Ngarambe who was then First Secretary of the Rwandan Embassy in Uganda. Ngarambe passed messages to Rutagungira from Gen James Kabarebe.
In 2010, after talking to Gen Kabarebe, Rutagungira went back to Rwanda to meet Kabarebe without telling his "friends."
"He told us that he was travelling to Mbarara for business deals. From 2010 to 2012 we discovered him as a senior DMI operative in Uganda but he kept on lying that he is travelling to Mbarara or Kasese whenever he travelled to Rwanda". Source says.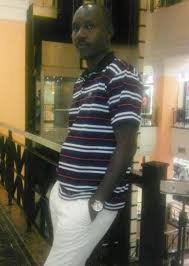 In 2011, Rutagungira was reportedly introduced to Gen Kale Kayihura by Ambassador Frank Mugambage, Rwanda's ambassador to Uganda in presence of Ngarambe and Col Ismael Baguma, Rwanda's Police attaché to Uganda.
Rutagungira reportedly became a regular visitor at Kayihura's office. From 2010, Rene Rutagungira was redeployed back to Rwanda's Military intelligence directly reporting to Gen James Kabarebe.
From late 2010, to the time he was arrested in 2017, Rutagungira was involved in assassinations in Uganda soil including his best friend and a critic of Kigali government, journalist Charles Ingabire.
Charles Ngabire was the proprietor of online blog, Inyenyerinews and was reportedly assassinated in 2011 on the way to meet the same Rutagungira.
Rutagungira was also involved in kidnappings and assassinations of Jean Nkundabazungu kidnapped in Uganda, in 2010, and killed in Rwanda.
He is accused of being behind the assassination of Jerome Ndagijimana, assassinated in 2012, assassination of Sergeant Dominic Nsabagasani, kidnapped in Uganda and killed in 2012, in Rwanda.
He also participated in the kidnap and assassination of Emerita Munkunda kidnapped from Uganda and killed in 2012 in Rwanda.
He is also accused of kidnapping Major Alphonse Bicyamumpaka from Uganda and killed in 2012, in Rwanda.
Rutagungira also reportedly participated in the kidnap of Emmanuel Nkubana, a Rwandan of Belgian citizenship who was kidnapped on a visit to Uganda, and killed in 2016, in Rwanda.
He took part in kidnap of Emmy Ntabana from Uganda, killed in 2012, in Rwanda, Aminadabu Ndayambaje, kidnapped in Uganda, killed in 2013, in Rwanda.
Rene Rutagungira kidnapped dozens of Rwandan refugees in Uganda and were taken to Rwanda for torture and execution.
In 2012, Rutagungira was involved in recruiting new recruits for M23 which was according to UN were being funded by the government of Rwanda.
He also participated in the kidnaps and killings of Sergeant Joseph Nshimiyima, kidnapped in Uganda 2013, and Killed in Rwanda.
Lieutenant Joel Mutabazi, Kidnapped in Uganda, in 2013, incarcerated in Rwanda and Sergeant Innocent Karisa, kidnapped in Uganda, in 2013 and since then incarcerated in Rwanda.
N.B: you can follow me at – Robert Patrick Fati Gakwerere page (Facebook page) or at my blog – rpfgakwerere.org.
However, for those in the enclave – Rwanda, the blog rpfgakwerere.org was blocked by the junta regime, it can't be accessed unless you are using a VPN.