By Rpf Gakwerere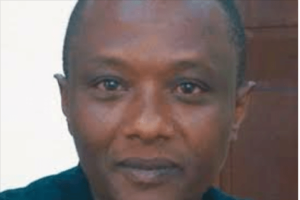 It is only in Rwanda where you find an individual who totally does nothing else. No single skill at all, except the evil skill of assassination – killing. He is there doing nothing, just waiting for an assassination deal. For example, one of this prolific character is Lt Col. Francis Gakwerere. He was retired in Kagame's militia army the RDF in 2000, only to be contracted when the state needs to eliminate a highly profile target.
Lt Col Francis Gakwerere is well known by all Africa's Intelligence services. Rwanda's Directorate of Military Intelligence's external wing uses his expertise when only needed for a high level target. He is never involved in low level targets. In Rwanda's DMI, he is known as assassin 1 (A1).
He has participated in the assassination of President Laurent Desire Kabila, the assassination of Gen Kazini, the assassination of Gen Noble Nayombo, the assassination of Patrick Karegeya, the assassination of Gen Adolphe Nshimirimana, the assassination of Col Sula Semakula, the assassination of Dr Charles Murego, the assassination of Theogene Turatsinze, the assassination of Gen Dan Gapfizi…….etc, the list is endless. He has participated in top end kidnappings like that of Maj Emmanuel Nkubana, Lt Joel Mutabazi, Aime Ntabana..etc.
Col Francis Gakwerere was the chief operating officer behind the unrest in Burundi and the master planner in the escape of Hussein Radjabu from Burundi's maximum prison.
In Africa, he has made a name especially within the intelligence community. In early January of 2014, After the assassination of Col Patrick Karegeya, Mozambican intelligence services at the resquest of South African intelligence arrested him, only for Rwanda to bribe in millions of dollars for his release.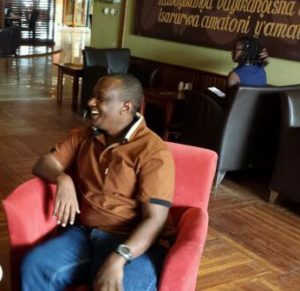 In 2010, after the failed assassination of Kayumba Nyamwasa, the South African intelligence arrested him in South Africa. The South African court released him on bail while confiscating his Ugandan passport which he had used to travel to South Africa for a high level assassination – Gen Kayumba Nyamwasa.
Upon his bail release, he fled from South Africa's jurisdiction. Once criminal Kagame unleashes assassin  Lt Col Francis Gakwerere to you, know that your days are numbered. In his assassination profession, you have to admit that the dude is good if not the best in the art of elimination.
Lt Col Francis Gakwerere's background.
His military pedigree started at the age of 15 years in NRA, where he participarted in front line battles, he was under the battalion of Pacos Kutesa that first entered Kampala. After the NRA captured power, young and battle hardened Francis Gakwerere was transferred to Makenke Barracks in Mbarara to join a Kadogo school which had been established.
School wasn't his cup of tea, he was there for only a year, after that, he constantly started requesting his commanding officer – Lt Col Kyakabale for a transfer to the front line. He was transferred in Gulu and given a platoon to command against the remnants of Alice Lakwena. The northern war became his inhabitant, young sergeant Francis Gakwerere embraced and enjoyed the Northern war. He mastered the art of war, the war planning mechanism from intelligence gathering in a war field to war planning. Don't be mistaken by his size, even in hand to hand combat, he is totally excellent. He is black belt in martial art, in what in military is known as combined martial art.
While fighting insurgents in Northern Uganda, he also mastered the military war theology of neutralising enemy targets mainly through assassinations. His training was through practical learning not theoretical learning in a military cadet school or military academy. In the Northern war, he learned that wars are winnable through intelligence, military intelligence being the key.
When the RPF/RPA war started in 1990, young Francis Gakwerere travelled from Guru to Mubende, then shared the same double cabin pick up with then Captain Kayumba Nyamwasa to travel to Rwanda, the same man he has been trying to assassinate since 2010. Rwandans know that, Kayumba Nyamwasa has survived four assassination attempts on his life.
By 1990, young sergeant Francis Gakwerere had turned into a full war machine. An all round war terminator. He was a product of war, ruthless and calculative at best. Unlike those Rwandese boys at CMI headquarter at Basima house, for him, he had experienced war, breathed war and dreamed war. He mastered the science of ruthlessness and killing without pity.
In Rwanda, all criminal Kagame's house boy generals totally fear to their core Lt Col Francis Gakwerere.
N.B: Lt Col Francis Gakwerere is a nephew to Gen Jack Nziza and Gen Kale Kayihura. Lt Col Francis Gakwerere's father is 100% Ugandan from Mpigi district and a Mufumbira mother, who is a sister to assassin Jack Nziza.