By: Rpf Gakwerere
As noted in my Saturday post, due to negative commentaries on the photos which where shared on social media during the introductory ceremony made the Kagames to take full control and set restrictions on who is allowed to take the wedding pictures.
Phones and photo cameras were prohibited in the satanic ritual wedding; everyone who attended was removed his/her personal mobile and kept in lockers which were guarded by members of the presidential guard.
According to my source photos and wedding videos were being taken by members of the presidential press unit.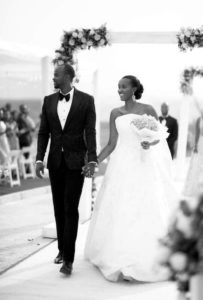 Now the criminal Paul Kagame's office – press unit has started releasing well edited and chosen photos to the public.