By: Rpf Gakwerere
Journalist Ndorimana Semana who worked with different media outlets in Rwanda before fleeing to Nairobi, Kenya, died yesterday, 9th July 19 at Aga Khan University Hospital in Nairobi, Kenya.
According to sources, he has been totally healthy without any single complaint until yesterday morning when he started vomiting blood and he was rushed to Aga Khan Hospital where he died due to multi body failures.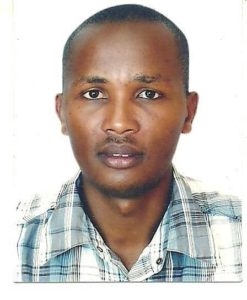 After fleeing from Rwanda, journalist Ndorimana Semana alias Kanuma Christophe continued publishing articles which are critical to the junta regime in Rwanda. On social media, specially Facebook, his handle names were Kanuma Christophe and Muhira Christopher. And his last Facebook post under Kanuma Christophe was on 7th July 19.
Journalist Ndorimana Semana alias Kanuma Christophe was also the owner of Ihame.org, an online news outlet which he started this year. And he has been publishing detailed insight analysis on the crimes of RDF in DR Congo.
According to sources, in 2017, he survived an assassination attempt on his life, a move which made him go dark and not appearing on social media only reappearing when he thought that his personal security was secured and safe; two years down the road, DMI operatives have caught up with him.
In most cases, with poison assassination operations, someone close to you, and you very much trust is always the one who administers the poison on the target. With DMI modus operandi, in a poison assassination hit, they will always use someone next to the target that the target highly trust, in the assassination hit.
Since 1996, Rwandans living in Kenya, like those ones living in other parts of the world have met the wrath of DMI terrorist franchise. Notably Seth Sendashonga, Col Theoneste Rizinde, Emile Gafirita, Captain Jean Chrysostome Ntirugiribambe…etc. This time around, it was the turn of journalist Ndorimana Semana alias Kanuma Christophe to fall at the hands of criminal Paul Kagame's DMI terrorist franchise.
As I will always tell the satanic system ruling the enclave, killing will not stop any impending change by those who are under their oppression and slavery. Obviously, the terrorist sickos ruling the enclave assume killing of those who criticize or questions their brutal satanic system is sustainable.
R.I.P NDORIMANA SEMANA ALIAS KANUMA CHRISTOPHE. FOR US WHO ARE STILL ALIVE, THE STRUGGLE CONTINUES.