By: Rpf Gakwerere
The photos below, are of Joshua Rugyera Nteireho who was assassinated last night along Entebbe Expressway alongside his client Kamikazi Princess a Rwandan national who was on DMI's most wanted list.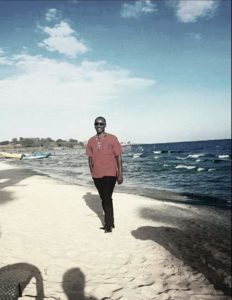 Joshua Rugyera Nteireho was Princess Kamikazi's trusted body guard. The assassination of Maya Kamukazi Florence has the hallmarks of DMI modus operandi, it reflects other DMI hits in the greatlakes region like AIGP Andrew Felix Kaweesi's assassination, DPC Muhammad Kirumira's assassination, Col Muhammed Abiriga's assassination, the recent assassination of Louis Baziga in Mozambique…etc.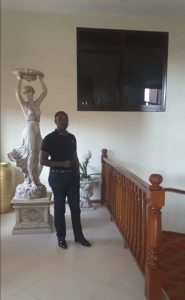 As long as the centre of DMI terrorism in Uganda – Rwanda's embassy in Kampala is still operative/open; innocent people will continue losing their lives at the hands of a terrorist system ruling the potato enclave – Rwanda.
R.I.P Joshua Rugyera Nteireho you died while protecting an innocent woman who was being hunted down by a criminal – Paul  Kagame and his satanic system terrorising the region. Without any single doubt, criminal Paul Kagame and his cohorts will soon answer for the lives of millions they have eliminated.
1) https://rpfgakwerere.org/2019/09/06/the-assassination-of-kamikazi-princess-by-dmi/
2) https://www.facebook.com/100997881256335/posts/126139465408843/
N.B: you can follow me at – Robert Patrick Fati Gakwerere page (Facebook page) or at my blog – rpfgakwerere.org.
However, for those in the enclave – Rwanda, the blog rpfgakwerere.org was blocked by the junta regime, it can't be accessed unless you are using a VPN.