By: Titus Seruga
First let us all understand the meaning of a Safe House or Houses; A Safe House is a *secret* location that can be used by authorities to secure a witness or suspect. Sometimes safe houses are used by intelligence offices are secret locations for their operations.
Knowing the above definition I question the motive of Members of Parliament particularly those on the Human Rights Committee who are aware that almost every country has a safe house, but still want to know and expose these safe houses against national security policy.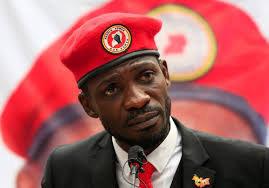 The United States of America has safe houses in almost every independent state including Russia and China, MI6, MOSSAD, KGB and maybe having safe houses in Uganda depending on their missions in East Africa.
Legally a safe house can not be used for detention, unfortunately on matters of national security these legal elements are sometimes overlooked by security official for the sake of national security. We all know that America has people looked up at a Cuban Island called Guantanamo Bay that is still operational, France recently arrested and locked up protestors for months before being produced to courts.
We knowing our criminal justice system that has failed Ugandans in many occasions releasing hardcore criminals back into communities.
My question now is who are those in safe houses? Does Uganda's security pick up anyone and lock them up in a safe house?
People in safe houses are not political prisoners to my understanding I stand to be collected, Hon. bobi wine was never locked up in a safe house, col. Besigye has never been locked up in a safe house according to available information. If this is true so those locked up in safe houses are probably high level criminals that have already been subjected to the criminal justice system and they have walked home free or they are those that Rwanda is dying to have released.
A case in point is Birungi Simpson, the gentleman has billions of shillings if he is suspected in a high profile crime he will pay anyone in the justice system to walk home free, such person can be kept in a safe house as the state investigates to avoid interference.
We have criminals that have continued to commit crimes in Uganda even when in Luzira prisons on remand such high profile criminals can be locked up in safe houses as investigations are concluded provided they are treated with dignity and no form of torture should be applied.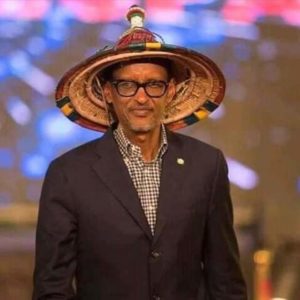 To my understanding Uganda has arrested many Rwandan spies operating in Uganda, rwandan claims these are about 90 in number although Uganda doesn't comment much on those arrested and detained, rwanda mentions that these are held in what they term as illegal detention locations across Uganda not in Luzira.
Isn't this the reason we are seeing members of Parliament pushing for locations of these safe houses and release of those held?
Who are these members of Parliament working for, Uganda or Rwanda?
Has Rwanda developed a much smarter way to force Uganda release it's prisoners using Ugandan Members of Parliament? If this is the case then we have treasonous behavior.
There is an hidden agenda why MPs are pushing for the release of People held in safe houses especially criminals, while at the same time Rwanda is pushing for the release of it's spy prisoners as they claim.
Having failed to force Uganda to release these prisoners using the border closing Rwanda has now invested its efforts into using Ugandan MPs to force security to release these individuals that are being held for spying for Rwanda.
MPs are fronting human rights, they may have a point only that they are not telling us why now? They are not telling us why security is not arresting political leaders and subjecting them to safe houses detentions instead security arrests criminals and rwandan operatives. Do these MPs directly work with Rwanda?
For as long as security is not arresting politicians but criminals we will continue supporting their efforts to remove Criminals from the population, especially if these crimes are making Uganda insecure.