Controversial and motor-mouthed Ugandan journalist Andrew Mwenda has scooped a new Rwandan contract to blackmail and destroy Ugandan intelligence organs.
The two organs which include Internal Security Organization (ISO) and the Chieftaincy of military intelligence (CMI) have been at the forefront to uprooting and destroying Rwandan intelligence spy networks in Uganda and making their operations very difficult for the past two years.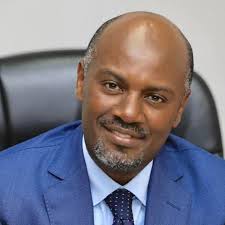 The two organs headed by Rtd Col Kaka Bagyenda (ISO) and Brig Abel Kandiho (CMI) of recent have been targets for blackmail and character assassination by Rwandan government sponsored social media accounts mainly on Tweeter, Facebook and various blogs and websites from Kigali.
Rwandan intelligence runs and facilitates these individuals who are mainly university students and graduates stationed at Rwanda Development Board building (RDB) in Kigali to attack ISO and CMI whom they say they arrest their people accused of committing crimes in Uganda.
Most of these who blackmail Ugandan security organs report to Tom Ndahiro who is Rwandan Presidential advisor on media.
Andrew Mwenda who is a known double agent in Uganda has since joined the Rwandan team to blackmail the above organs for nipping in the bud sinister plans for his paymasters in Kigali who were targeting regime change in Uganda.
Mwenda last week while appearing on NBS talk show dubbed NBS Frontline attacked Internal Security Organization and its director Col Kaka Bagyenda for arresting criminals.
Col Kaka and ISO is accused of being part of the patriotic Ugandan security chiefs that ended the 13 year reign of Gen Kale Kayihura another double agent that was serving Rwandan interests. Kaka however dismisses the claims as not true.
It is reported that Mwenda's grand plan is to start with blackmailing Col Kaka until he is deposed from office and will later go for CMI's Brig Kandiho and finally embark on Gen Elly Tumwine to make sure he is also fired from the office of the minister of security by the appointing authority.
Mwenda hoped to achieve this through paid talk shows on TVs, radios and his weekly Magazine the Independent which was established and is bankrolled by the regime in Rwanda.
It is further reported that Mwenda's failure to appear with Rwandan President in New York during the Presidential Advisory Committee meeting was a tactical move not to raise suspicion and to hoodwink Ugandans that he had been fired.
"Mwenda is not fired as your media claims, he has new assignment to complete including working on ISO, and he wouldn't attend the meeting in New York to raise suspicion" A source in Kigali said.
It reported that the plan is hoodwink the president into sacking Kaka and Kandiho such that he can replace them with friendly officers who will not interfere with their operations in Uganda.
According to this source, Mwenda reports to Ines Mpambara the chief of staff in the office of the Rwandan president.
Mpambara is the powerful de-facto Rwandan Prime Minister and doesn't only run the Rwandan Presidency but also the nation leaving Edwardo Ngirente as a ceremonial PM.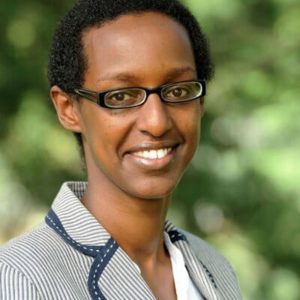 This source further narrated that Mwenda still writes speeches for both Rwandan president Paul Kagame and the First Lady Jeanette Kagame
It was Mwenda who wrote Mrs. Kagame's speech which she delivered last year, August 2018, in New York during a conference by Organization of African First Ladies against HIV/AIDs (OAFLA).