By: Rpf Gakwerere
According to report coming from DR Congo's chief of Defense forces, and a report of which I have a copy, Military leaders of the Democratic Republic of the Congo (DRC), Rwanda, Uganda, and Burundi have secretly ageed to conduct military operations in Eastern DRC over the months of November – December 2019.
Sources within the DRC's Ministry of Defense and the FARDC General Command have been having secret talks with military leaders of Rwanda (RDF), Burundi  (FDNBU), and Uganda (UPDF). And these military leaders signed an accord with DR Congo's ministry of Defence in a meetings held in Goma on September 13 and 14, 2019.
According to FARDC Head of Mitary Command, General Mbala Munsenge Celestin, the army commanders from the 4 countries agreed to conduct military operations against the armed groups, national or foreign, based in Eastern DRC. The  targeted armed groups designated include:
Rwandan origin: FDLR, RUD-Urunana, CNRD
Congolese origin: Mai-Mai and Allies, APCLS, NDC, NDC-R CMC/NYATURA NGUMINO, TWIGWANEHO
Ugandan origin: ADF/MTN
Burundian origin: RED – TABARA, FNL, FPB
The plan is to start operations in mid November to end of December 15,  2019, the special forces from Rwanda, Uganda, and Burundi will be deployed into their zones of operations, as follows:
Uganda Special Forces (UDF): Grand-Nord and Nord-Kivu
Rwandan Special Force (RDF): Nord-KIvu, Nord-Sud-Kivu, Sud-Kivu, and Grand-Nord
Burundian Special Forces (FDNBU): Sud-Sud-Kivu, Nord-Sud-Kivu, and Grand-Nord.
The territories are divided and aligned as follows:
Grand Nord: Beni and Lubero.Nord Kivu: Rutshuru, Nyiragongo and MasisiNord Sud-Kivu: KaleheSud Sud Kivu: Uvira, Pfizi and Mwenga.
According to the source, a follow up meeting is planned in Goma on 24 – 25 October, 2019 to finalize the operation plans before deployment starts.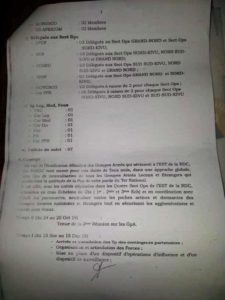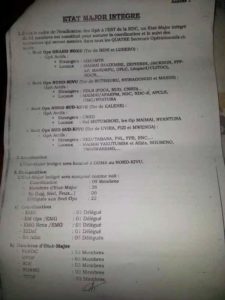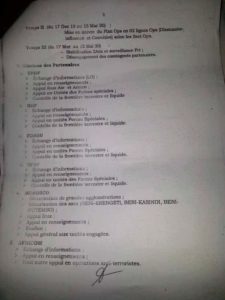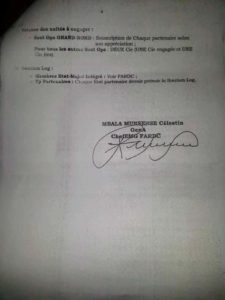 N.B: you can follow me at – Robert Patrick Fati Gakwerere page (Facebook page), @RGakwerere (tweeter) or at my blog – rpfgakwerere.org.
However, for those in the enclave – Rwanda, the blog rpfgakwerere.org was blocked by the junta regime, it can't be accessed unless you are using a VPN.