By: Rpf Gakwerere
Blame criminal Paul Kagame on anything else, but not on purchasing military hardware that he may deem fit to protect his satanic regime.
To criminal Paul Kagame, wars are won at night, thus the need to gain military competitiveness through purchasing military night vision goggles for his Rwanda Defense Force (RDF) militia.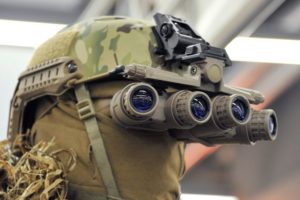 According to military sources within RDF, in August 19, criminal Paul Kagame decided for a wide provision for all military personnel to have night vision goggles for any military operation, and in early October 19, a consignment of night vision goggles started arriving from China and Bulgaria.
The first delivery was for criminal Paul Kagame's presidential protection brigade which is estimated to have more than 5000 personnel and special force Brigade.
Rwanda's special force Brigade is an extension of the presidential guard. This is why all units within the Special force are commanded by officers who once served in the presidential guard Brigade. And currently the head of special force, a military novice – Brig Gen Ruki Karusisi served for years in criminal Paul Kagame's close protection team before being shipped to head the junta's Special Force.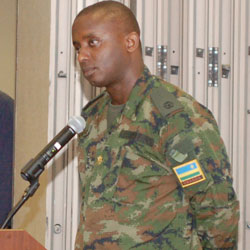 From October to mid November, other consignments of military night vision goggles and military grade bulletproof vests kept on arriving for RDF. At the moment, all military units within the RDF and police's special operation units are well equipped with military night vision goggles and military grade bulletproof vests/jackets.
According to military sources, these essential military equipments have also been extended to reserved force division especially Rwanda Defence force units operating in South Kivu, North Kivu and Ituri provinces in DR Congo.
A military source within  RDF noted, "Special force boys were able to destroy Burundi's military detachment in Kibira during the recent military incursion in Burundi because of these night vision goggles."
Dear oppressed, enslaved, starving and unemployed Rwandans; while other regimes are spending on human economic growth, human capital, human poverty alleviation…etc; criminal Paul Kagame is spending millions of tax payers money on trying to protect his dying satanic system from collapsing.