By: Rpf Gakwerere
When you work in public sector, especially the highest office, the public have the utmost rights to scrutinise the holder(s) of the office. In democracies, scrutiny of public figures and their immediate families is a norm, a democratic culture and a duty. It's from this background of national duty, that the corporal will sometimes look at private issues of some members of the satanic regime ruling the enclave, starting with chief satani himself – Dictactor Paul Kagame.
The late Mzee Deogratius Rutagambwa and Asteria Rutagambwa are parents to criminal Paul Kagame and his siblings.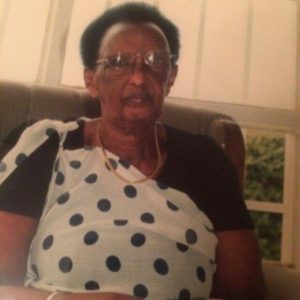 1) Joseph Rutagambwa, criminal Paul Kagame's brother died in accident during NRA liberation struggle. Criminal Paul Kagame's brother was totally different to the junta of Rwanda. He was friendly, kind and likeable by everyone. Joseph Rutagambwa died in a car accident with other rebel fighters while going to reinforce defences in the western axis (Western Uganda). Unlike coward criminal Paul Kagame who has never stepped at a frontline and always preferring to remain in rear safe places; his brother Joseph Rutagambwa was a brave fighter who was involved in many NRA military operations during NRM/NRA liberation war of president Museveni.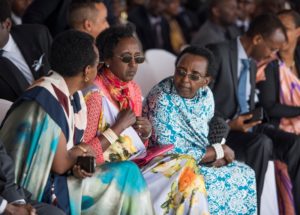 2) Malisi Rutagambwa, criminal Paul Kagame's older sister. Malisi is principled, strict and unlike his brother – Criminal Paul Kagame, she is fair to everyone.
Malisi Rutagambwa is a mother to one notorious Kagamist operative – Byusa, who terrorises the business community in Kigali on daily basis. Criminal Paul Kagame's nephew – Byusa has more power than criminal Paul Kagame's house boy Generals.
Byusa has the powers to kidnap, torture, incarcerate and eliminate. Several innocent citizens have lost their lives at the hands of Byusa. Criminal Paul Kagame's nephew, Byusa and his young brother – Maurice are always referred as owners of the country (wenye inchi).
3) Uwagaga Rutagambwa, she is criminal Paul Kagame's sister. Uwagaga Rutagambwa is straight forward and doesn't fear to speak her mind including to his criminal brother, Paul Kagame. Uwagaga Rutagambwa was banned from ever stepping a foot at Village Urugwiro state house.
In 2014, after advising her brother against his brutal rule and questioning the brutal brother on why he had to assassinate Col Patrick Karegeya; criminal Paul Kagame retaliated by stopping to speak to her, sidelined her and her children. Even when Uwagaga Rutagambwa's children got married; criminal Paul Kagame, his estranged wife Jeannette Nzirorera Kajuga Gasana Kagame and the children didn't attend the wedding despite being invited.
Like all citizens in the potato enclave, Uwagaga Rutagambwa and her children are under oppression and being enslaved by the satanic regime of criminal Paul Kagame.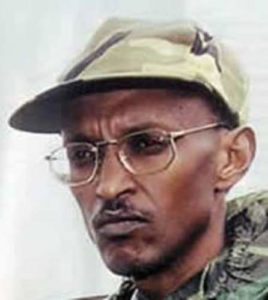 4) Katie (Kathy) Rutagambwa, sister to criminal Paul Kagame and totally loved by his brother, criminal Paul Kagame. Unlike other siblings, criminal Paul Kagame trusts Katie (Kathy) 100%, she is a trusted confidante to criminal Paul Kagame. Katie (Kathy) has western values as she lived for long in Belgium. Like her late brother Joseph, Katie is likeable, good hearted and friendly. Is Katie happy with killings and injustices being committed by his brother, criminal Paul Kagame, God only knows, the future will tell.
5) Criminal Paul Kagame….all readers know about him.
THE CORPORAL IS NOT THE CREATOR OF INFO, CRIMINAL PAUL KAGAME CREATES THE INFO, WHAT I DO IS MERELY TO SHARE.