By: Rpf Gakwerere
Criminal Paul Kagame and Members of his satanic regime aren't happy with the new cabinet reshuffle announced by President Museveni. The satanic regime ruling the potato enclave expected Mzee Philemon Mateke to be reshuffled; unfortunately, President Museveni retained Mzee Philemon Mateke in his cabinet as state minister for Regional Affairs.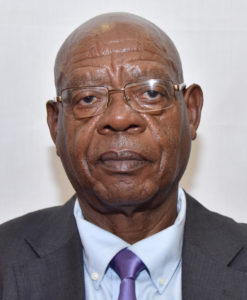 According to my sources, criminal Paul Kagame was forwarded the information about the cabinet reshuffle in Uganda by Brig Gen Willy Rwagasana, the head of criminal Paul Kagame's presidential guard, and defacto Vice President of the potato enclave. Criminal Paul Kagame was forwarded the list of the Cabinet reshuffle while in Doha.
Criminal Paul Kagame as an intelligence officer (Mbega/maneko), is extremely obsessed with information, and his goons know this, the reasons his always fade all types of intelligence information and in most cases, fake and fabricated info. Even when the criminal junta is on his endless, useless and waste of resources – foreign trips, his intelligence goons still forward information to him through Brig Gen Willy Rwagasana, the head of criminal Paul Kagame's presidential guard.
It's well known in both Kampala and Kigali at how criminal Paul Kagame hates to the core Mzee Philemon Mateke. The criminal's hate against Mzee Philemon Mateke is historical. The hate is from 1990 after the assassination of Hero Gen Fred Rwigema.
Criminal Paul Kagame associates Mzee Philemon Mateke among those people who didn't want him to head the RPA/F struggle after he had assassinated Hero – Gen Fred Rwigema. And in trying to undermine the credibility of Mzee Philemon Mateke, criminal Paul Kagame started spreading rumours in Uganda, especially within Uganda's security services that Mzee Philemon Mateke was a spy working for Juvenal Habyarimana.
However, the late Gen Aronda Nyakairima who was the director of counter intelligence at CMI in early 1990s didn't give credibility to criminal Paul Kagame's fabricated info. The cool headed intelligence officer treated criminal Paul Kagame's fabricated info as mere rumour and trash.
For the past two years, Mzee Philemon Mateke has featured heavily in Directorate of Military Intelligence (DMI) owned and managed news outlets in Kigali. These criminal Paul Kagame owned newspapers have branded Mzee Philemon Mateke as anti Kagame, an FDLR collaborator and insulted with all types of vermin by criminal Paul Kagame's goons.
Mzee Philemon Mateke is also in DMI's blacklist file, he is in the A list, where a price for the head (elimination) of each one mentioned in the A list has of recently been tagged at $2 million USA dollars and above. Being blacklisted in A files, this means elimination at all cost and by all means. And no one is included in DMI's A list classification without the approval of criminal Paul Kagame.
—————————————————————————————————————————
N.B: you can follow me at – Robert Patrick Fati Gakwerere page (Facebook page), @RGakwerere (tweeter) or at my blog – rpfgakwerere.org.
However, for those in the enclave – Rwanda, the blog rpfgakwerere.org was blocked by the junta regime, it can't be accessed unless you are using a VPN.