By: Rpf Gakwerere
In trying to suppress freedom of expression and speech, criminal Paul Kagame has spent millions of dollars to silence anyone who comes out to question his brutal and totalitarian regime. Over the past 25years, he has used all dirty tricks, assassinations being the key to silence any form of critics.
On social media, he has employed services of hackers, internet surveillance technologies and technologies to block anti regime sites from being accessed inside the potato enclave (Rwanda). Recently, Facebook the owners of WhatsApp, mentioned Rwanda among countries that hacked WhatsApp through the use of an Israel purchased technology, Pegasus. An all seeing spyware so powerful that the Israel government classified as a weapon.
https://www.google.com/amp/s/amp.ft.com/content/d9127eae-f99d-11e9-98fd-4d6c20050229
In 2017, like other previous bogus elections, the deluded dictator told those who still have the courage to listen to his crap that he was voted by 99% of electorates, but the junta has spent millions of dollars in trying to silence the 1%.
Obviously the brutal criminal knows that 99% electoral votes that he usually awards himself are mere fantasy of a mentally disturbed person.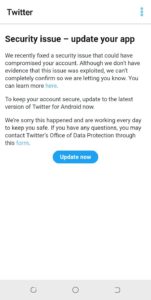 Games the satanic regime tried on other social media platforms, it's now being taken on tweeter. One would have thought that the amount of trolls run from his office – Village Urugwiro would have been enough, but criminal Paul Kagame is only satisfied when he shuts you down, in what he refers as "crashing."
—————————————————————————————————————————
N.B: you can follow me at – Robert Patrick Fati Gakwerere page (Facebook page), @RGakwerere (tweeter) or at my blog – rpfgakwerere.org.
However, for those in the enclave – Rwanda, the blog rpfgakwerere.org was blocked by the junta regime, it can't be accessed unless you are using a VPN.