By: Rpf Gakwerere
President Museveni, on his soft approach towards double agents and Kagamist criminals, he has released four police officers who participated in kidnapping, torture, incarceration and assassination of innocent people. These are rogue police officers who operated under double agent Gen Kale Kayihura.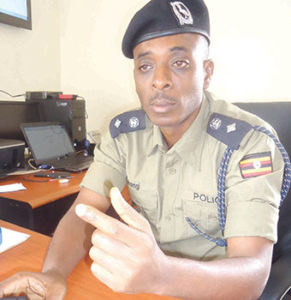 These are police officers who have blood of innocent Ugandans and Rwandans in their hands. These are police officers who were double agents, and worked for DMI through their then boss – double agent Kale Kayihura.
The four criminal police officers who were released at the orders of President Museveni are:
1) Senior commissioner of Police Joel Aguma,
2) Former Flying Squad Unit commander Herbert Muhangi,
3) Detective ASP James Magada,
4) Detective Corporal Amon Kwarisima,
These hard core criminals ought to be in prison, but not released to mingle with their victims. By releasing these double agents, it has sent a precedence that it's fine to be a double agent, work for a hostile state and commit all sorts of human rights atrocities.