By: Rpf Gakwerere
Rwanda's Minister of State in charge of Primary and Secondary Education, Isaac Munyakazi and Minister of State in charge of Constitutional & Legal Affairs, Evode Uwizeyimana, in the afternoon of 6th February 2020 submitted their resignation letters to the Prime Minister.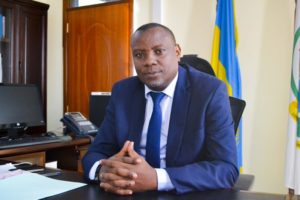 And the artificial Prime Minister – Edouard Ngirente passed the resignation letters to real Prime Minister – ruthless Ines Mpambara (Criminal Paul Kagame's director of the president's office) and she briefed criminal Paul Kagame about the resignation letters. For Criminal Paul Kagame this wasn't news because he personally instructed for their resignation. Both these two men joined criminal Paul Kagame's satanic government in October 2016.
According to sources within criminal Paul Kagame's office, both Isaac Munyakazi alias Mapenzi mingi and Evode Uwizeyimana alias Ruhubutsi Vodavoda were forced to resign by the president's office. On the morning of 6th February 2020, real Prime Minister Ines Mpambara telephoned artificial Prime Minister Edouard Ngirente to ask the above men to tender their resignation. On the side of Evode Uwizeyimana under misconduct and misbehaving in public, while on side of Isaac Munyakazi under incompetence and mismanagement.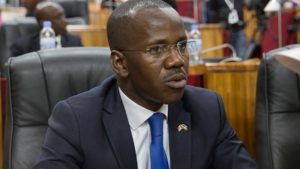 Rwandans in diaspora and those oppressed within the potato enclave (Rwanda) still remember the words of Evode Uwizeyimana after being bought by the satanic regime. Due to greed and selfishness, overnight, Evode Uwizeyimana changed his language and started praising Criminal Paul Kagame, thus returning from Canada straight to being a minister in the satanic government.
In 2016, different people advised and cautioned Evode Uwizeyimana against going to bed with Potato Enclave's chief Lucifer – Criminal Paul Kagame, but greed and selfishness overwhelmed him. Evode Uwizeyimana was unemployed in Canada and when the Potato Enclave's lucifer came knocking and showing silver, the morally weak Evode Uwizeyimana sold his soul.
Now that his usefulness is no longer needed, his credibility in tatters, he will now be dumped and the next stage will be elimination.
Before he went to bed with criminal Paul Kagame, we warned Evode Uwizeyimana that criminal Paul Kagame doesn't forgive or forget, and Kagame will never forget what he used to talk and write about him or his satanic regime. The time that different Rwandans warned Evode Uwizeyimana about, has now arrived. With no exit strategy, Evode Uwizeyimana is at the mercy of criminal Paul Kagame, and the word mercy and forgiveness don't exist in criminal Paul Kagame's DNA.
FOR THE CORPORAL, I ALWAYS KEEP A DISTANCE – NOT INTERFERE WHEN A MASTER IS PUNISHING HIS/HER DOG(S). THESE TWO GREEDY MEN PREFERRED BEING CRIMINAL PAUL KAGAME'S BARKING IMBWA KISHENZI THAN SPEAKING FOR OPPRESSED AND ENSLAVED RWANDANS.
—————————————————————————————————————————
N.B: you can follow me at – Robert Patrick Fati Gakwerere page (Facebook page), @RGakwerere (tweeter) or at my blog – rpfgakwerere.org.
However, for those in the enclave – Rwanda, the blog rpfgakwerere.org was blocked by the junta regime, it can't be accessed unless you are using a VPN.