Written by Cyebukube.
Solange Uwamahoro Mazimpaka Kanimba is in Kinshasa, where she linked up with Ambassador Vincent Karega, with whom she plotted and killed Col Patrick Karegeya. She travelled to Kinshasa to play some evil role in a recently scheduled travel by President Yoweri Museveni of Uganda, a trip that was cancelled due to unknown reasons.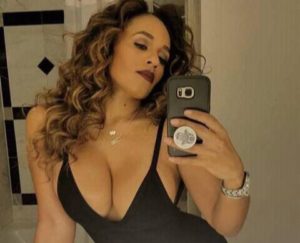 Here she was in a night club last night. It's again Voodoo practice and she is recruiting for DMI. She is offering jobs in Rwandair, which was sold to Qatar and other Crystal Ventures holdings scattered all over the world.
Ambassador Karega is an ice hearted killer with a zombie like demeanour & is in the same league with
1.Ines Mpambara ( Orchestrated events that directly led to the assassination of Kizito Mihigo)
2. Maj Gen Jack Nziza ( Has killed many)
3. Gen James Kabarebe ( Has killed many)
4. Brig Gen Dan Munyuza. He has killed many and with his own hands especially RPA recruits in the 1990s for varied reasons.
5. Yolande Makolo. She is another individual who was re-programmed into a beast at heart. She has no shame, no heart, no empathy; she is hollow! She celebrates the killings of Rwandans by beating drums on Twitter like she is possessed.
6. Louise Mushikiwabo: Who can forget the way Mushikiwabo spoke like a goddess in the skies and Rwanda was her world, following the death of Patrick Karegeya? If you didn't see her tweets or her speeches celebrating the death of a human being and country man, then look up on YouTube and Twitter.
6. Brig Gen Vincent Nyakarundi ( Killed Joy Rwigema recently)
7. Lt Col Francis Gakwerere ( Killed Desire Kabila)
8. Lt Gen Charles Kayonga ( Commanded the special unit from the 3rd BN that shot down Habyarimana's plane April 6th 1994)
9. Gen Patrick Nyamvumba. He was Major Peter Bayingana's escort but sold out and participated in his assassination.
10. Gen Fred Ibingira, He was involved in the killing of members of the clergy and commanded the massacre of Kibeho in April 1995.
11. Maj Gen Innocent Kabandana. He commanded a unit that assassinated three Catholic Bishops:
CLERGY AND LAY PEOPLE KILLED BY ELEMENTS OF THE 157TH BN AT GAKURAZO, JUNE 5TH 1994.
3 BISHOPS, 9 PRIESTS, TWO LAY PEOPLE.
1. Richard Sheja, a Tutsi child of about 7 years old who died in the arms of Innocent Gasabwoya. With her mother, they were hosted by Josephites Brothers during the massacres. His father Cyprian Gasana, from Kizibere-Tambwe and deputy prefect in Gitarama, had been killed a few weeks before by Interahamwe.
Mother is Esperance Mukashema, a Human rights activist living in Europe. She has fiercely fought for justice for the murder of her son Richard Sheja.
2. Stanislas Twahirwa, a young Hutu. about 20 years old . He was of the internally displaced persons from Northern Rwanda in Byumba, where RPF/A had used a scorched earth policy to wrestle the territory from the then government army. Since 1992 Stanislas Twahirwa had been welcomed by the Bishop of Kabgayi
3. Brother Jean-Baptiste Nsinga 48 years, a Tutsi, 48, superior general of the Josephites
4. Father Fidele Gahonzire 28 years of age, a Tutsi, ordained on the August 15th 1992, from the Cyeza parish, municipality of Rutobwe (Gitarama). He was chaplain of the Kabgayi hospital.
5. Father Emmanuel Uwimana 31 years, a Hutu and a native of Kayenzi parish, town Taba (Gitarama). He was rector of the Junior Seminary of Kabgayi.
6. Father Bernard Ntamugabumwe 32 years of age, a Hutu and native of Kibangu parish, municipality of Nyakabanda (Gitarama). He was prefecture representative of Catholic schools in the diocese.
7. Father JMV Rwabalinda 33 years of age (with title of Bishop) Hutu-Tutsi ans a native of Karambi parish, municipality of Masango (Gitarama). He was Vicar General of Bishop Thaddeus Nsengiyumva, Bishop of Kabgayi.
8. Father François Muligo 39 years of age, a Hutu and native of Byimana Parish, municipality Mukingi (Gitarama). He was pastor of the Cathedral Parish of Kabgayi.
9. Father Alfred Kayibanda 45 years of age, a Hutu and native of the parish of Gihara, municipality of Taba (Gitarama). He was Vicar in the Cathedral Parish of Kabgayi
10. Father Sylvestre Ndaberetse, Burundian 45 years of age and Hutu. He was Treasurer General of the Diocese of Kabgayi
11. Bishop Thaddeus Nsengiyumva 45 years of age, Hutu and native of the parish of Bungwe, Municipality of Kivuye (Byumba), consecrated bishop of Kabgayi on 31st January 1987. He was President of the Episcopal Conference.
12. Bishop (Mgr) Joseph Ruzindana 51 years of age, Hutu and native of the parish of Busogo, Mukingo commune (Ruhengeri), consecrated bishop of Byumba on 17th January 1982.
13. Bishop (Mgr) Vincent Nsengiyumva 58 years, Hutu and native of the parish of Rwaza, Municipality of Ruhondo (Ruhengeli) consecrated bishop of Nyundo on June 6th 1974 and on 5th March 1976 as the Archbishop of Kigali.
14. Bishop ( Mgr) Innocent Gasabwoya 74 years of age and native of the parish of Save, Municipality of Shyanda, Butare Former Vicar General of Bishop André Perraudin, Bishop Emeritus of Kabgayi.
15. Father Diyonizi Mutabazi 79 years, Tutsi a native of the parish of Save, municipality of Shyanda, Butare. He was a Priest from Nyundo Parish. He had taken refugee at Gakurazo from Nyundo where Interahamwe had nearly killed him. He had escaped with moderate injuries to his arm & thought he was safe until Fred Ibingira arrived with the 157th Battalion.
One of the leaders was a young officer called Innocent Kabandana, now Major General and working under Ibingira again in the DRC. These members of the clergy were killed by a squad commanded by Innocent Kabandana. It was from the 157th Battalion whose Commanding officer was Fred Ibingira, now a 4 star General. Ibingira received orders directly from Paul Kagame.
Solange Uwamahoro Mazimpaka Kanimba is as haunted as any of the people mentioned above, just like Vincent Karega, the Rwandan ambassador to Kinshasa. These people are so high on blood, a pastor doubles as a prostitute, pimp ( she owns a brothel in Johannesburg where DMI recruits young women and men to target individuals from East and Central African countries).
Next time you move south, don't think because she is a Zulu she can't poison you. She said she will come to Uganda & I have my rat trap waiting.
Here is Solange in a night club on Saturday night in Kinshasa.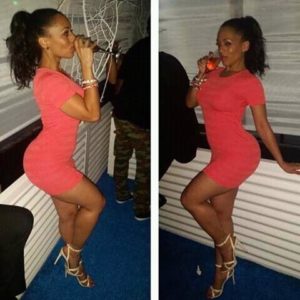 —————————————————————————————————————————
N.B: you can follow me at – Robert Patrick Fati Gakwerere page (Facebook page), @RGakwerere (tweeter) or at my blog – rpfgakwerere.org.
However, for those in the enclave – Rwanda, the blog rpfgakwerere.org was blocked by the junta regime, it can't be accessed unless you are using VPN.